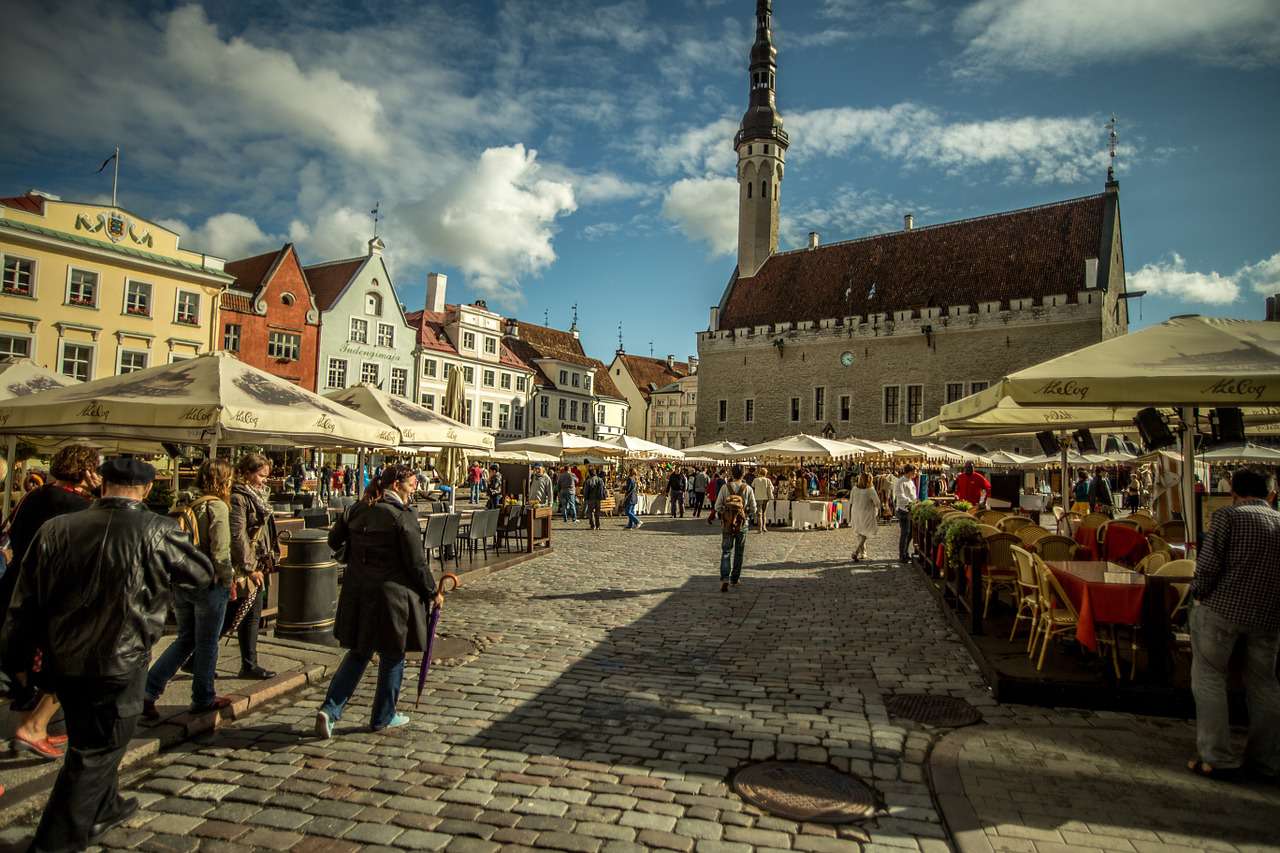 Read Now, The Himalayan Tsunami - a gritting new novel by Vidyut Rautela

I was quite excited about my trip to Estonia so much so that I cut short Lithuania and allocated an extra day to Tallinn. But I was in for a surprise when I reached the Old Town of Tallinn, the markets were completely shut down, the buzz that I expected was missing. What in the name of God was going on?

I arrived in my hostel only to find the hostel owner watching a cricket match, India vs Australia. He spoke to me in strange accent (specially marked with an overuse of the word mate), and as you might have guessed he was an… Aussie.
So, where were all the people?
Joe had a friend (Estonian) over and both of them were going out to the Estonian open air museum for the midsummer festival.
Estonia has a fascinating (and sad) history, in its thousands of years of existence the country had been independent only for few decades.
The free tour was quite interesting, and headed by a duo from Tartu university; the girl was a student while the guy was a teacher. Evidently, young Estonians spoke fluent English which had also invaded into their own Estonian language; a cause of alarm for older generation.


Since everything was closed, I turned to Joe for suggestion. You should visit the prison, Patarei Merekindlus. He replied without a second thought. The place must be good, I wondered.
The prison was located bit outside the city and near the bay. Finding the entrance was little tricky as it was tucked away and I wondered I was at the right place. When I bought the ticket at the entrance, I saw no one going in or coming out. Damn! Was this a trap? There was only one way to find out.
I roamed around in the compound before getting into one of the main wings. The whole place was left rotting. I took the stairs but had a strange eerie feeling as if someone was watching me. Obviously, there was no one there (at-least in the sense of visible spectrum) but I felt disturbed.
I backtracked immediately and stood at the gate mulling whether to go in or not. Luckily, just then a gang of three young British women appeared and we went in together. I am pretty sure they laughed inside their head for me being so sissy. Just as I laughed afterwards when they got all scared (barring one) when we visited the basement. We ended up being besties, going to the beach and swapping ghost stories.
It was bit like walking in one of those scary video games. It looked as if people left the prison in a great haste. What did happen here?
The medical room was particularly interesting with all that equipment lying around.
On our way back we visited a small room where it was said that the inmates were hung to death. Super creepy stuff. Had I known, I wouldn't have gone there at all.
Next day of Tallinn was all gooey, cutesy touristic stuff. I took a day trip which took me through the nearby national park. The bog walk was particularly interesting.

I checked out early morning and in the bus station I bumped into the couple who were staying in the same hostel as me. Where's Johansson? I asked.
-He lost his passport.
-What?
Immediately, I reached out to my backpack, mine was safe. The bus came right on time.
Riga was waiting for me.