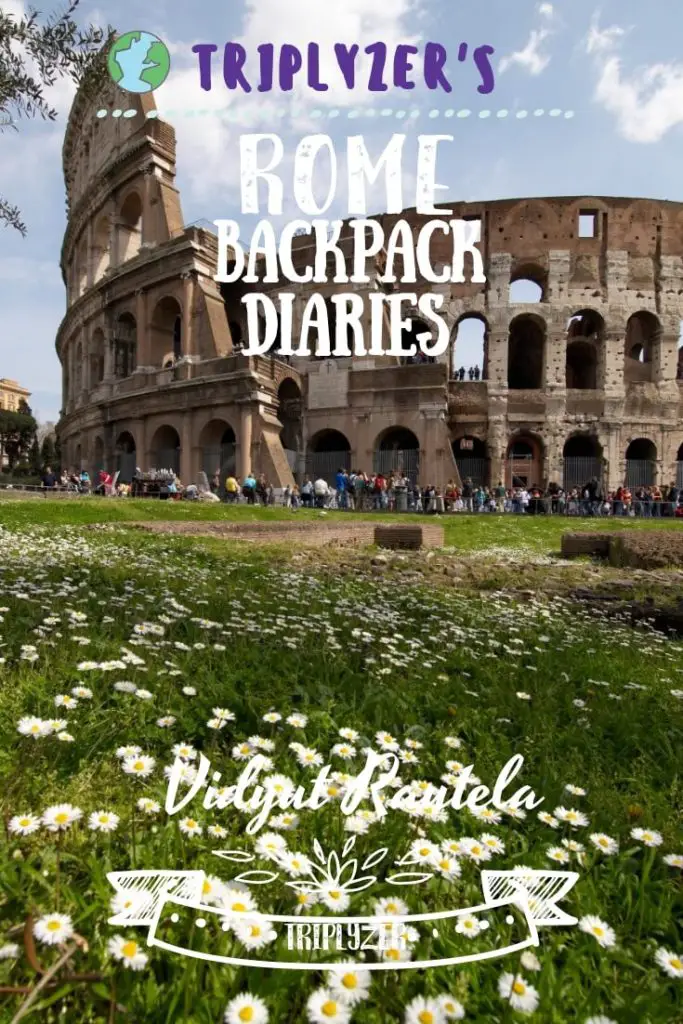 So, what is stopping you from taking a decision traveling into a foreign land? Is it cultural and language barrier? Imagine three Korean girls who could only speak broken English traveling in a country where residents spoke exclusively in their local tongue. Now, add to that the women had never been beyond Hong Kong and you'd realize the gravity of their challenge.
Pardon me for stereotyping but the three were typical Koreans, they loved K-Pop, had Hello Kitty on every accessory possible including their PJs, and they watched Korean soap dramas on their giant screen cellphones which seemed miles ahead in tech.
Earlier, my arrival in Rome was nothing short of a hiccup. I had booked the hostel somewhere in the city, yes I say somewhere because I had no idea where. Unlike many of the other European cities, Rome is enormous in size and it could be quite confusing to navigate to. Lucky for me, I reached early morning and not late night. The booking details were in my cellphone which got switched off (battery drain) in the night. I went to a coffee shop in the railway station but couldn't found a power outlet, my quest led me to the official waiting room where I found power as well as internet. After waiting for a while I finally zeroed in on the location on Google map, the hostel 'Mama mia' was only fifteen minutes walk away.
The owner was a pleasant middle aged man who spoke only in Italian. Most of the things I asked him were lost in translation. The hostel was in-fact a flat with a nice kitchen. The guy was nice enough to treat me with a strong Italian coffee, I needed it after the sleepless back breaking night journey from Venice to Rome.
Since I had reached early, I had a long day to explore Rome. My itinerary was sort of fixed too, one day dedicated to Rome and then the rest all would be day trips. I started with Colosseum (walked all the way from my hostel!), and then to Roman Forum just across to it.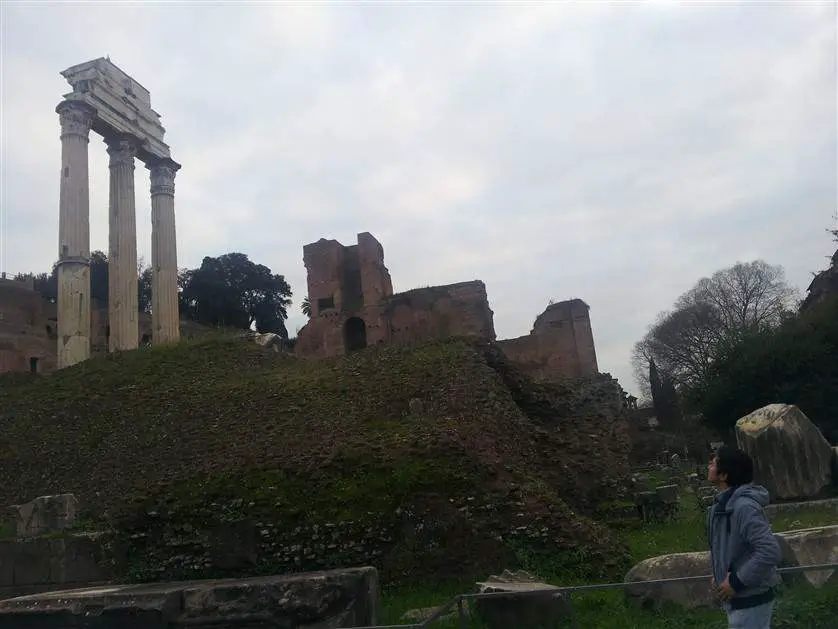 I walked around and every building, every square seemed like a tourist attraction; I took pictures everywhere but got tired after a while, there were just too many of them. Rome is somewhat like a giant theme park littered with attractions that you can walk from one to another. And when you are tired, there is no dearth of restaurants, and cafe shops, no matter what your budget.
I walked up to Pantheon, a splendid marvel of Roman architecture. I remembered Pantheon particularly from my favorite Dan Brown book, Angels and Daemons. I went to the Trevi fountains and had to jostle for space to get my picture clicked. But hey not complaining, I am a part of the crowd too!
The day ended with me being lost in the city, it was late night and the public transport had gone scarce. The only reliable way for me to get back to Ma ma Mia hostel was good old sense and the bus no. eleven…