Planning your Vietnam trip
The very first step of Vietnam Travel planning is getting yourself oriented. This blog post is a collection of Vietnam tips – from visa tips, top destinations, food ideas and so on. Start with going through my 2 weeks Vietnam itinerary.
What makes a popular destination? Well one of the reason is that getting a Vietnam Visa on Arrival is quick and hassle free. Just follow my guide to understand how to get the Vietnam visa on arrival.
Ho Chi Minh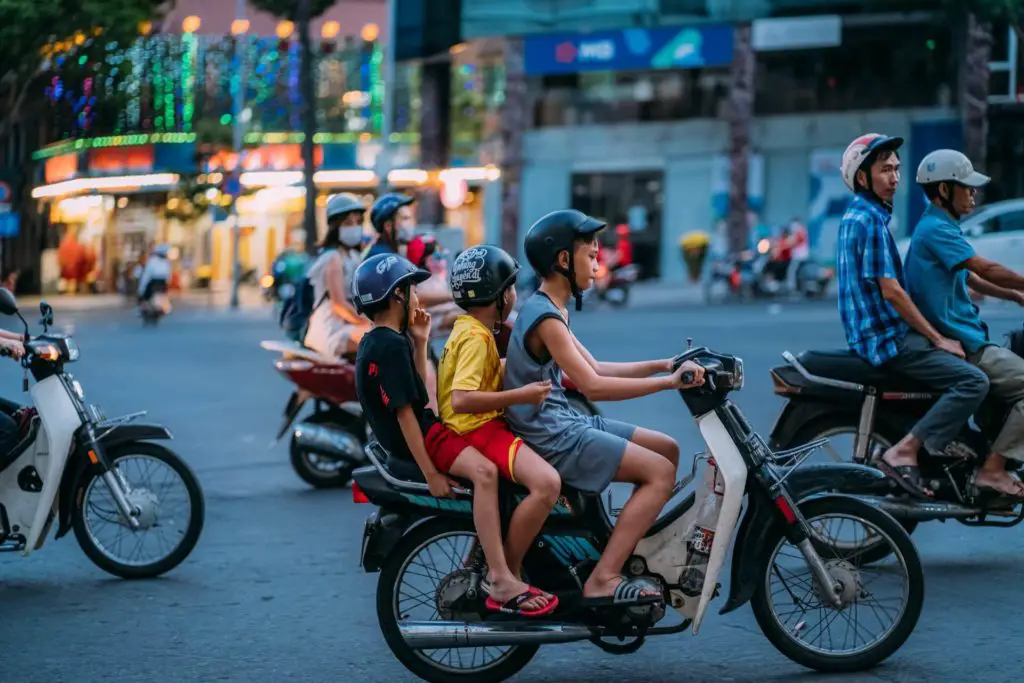 Ho Chi Minh aka Saigon lies in the south of the country and is packed with interesting travel attractions. The city is named after the father/ founder of the Vietnam – Ho Chi Minh. There are a few great day trips as well, I would recommend you pick one you like (e.g. I loved Mekong delta tour). If you go with organized tours, they come out pretty cheap as well.
Saigon is packed with travel sights, enough to keep you busy for 4-5 days. If you are on a shorter, you need to pick and choose what you like.
Getting from Ho Chi Minh Airport to City
Public transport is quite cheap in Ho Chi Minh, and getting from Ho Chi Minh airport to city (district 1) is quite simple, here's how to take one out of the several options available:
---
Da Nang
If you are passing through Da Nang (like any other) on your way to Hoi An, and have half a day to spend, Ba Na hills is a great option. The highlight includes the iconic hand-bridge, a very long ropeway up a misty mountain, and a European style town center.
Hoi An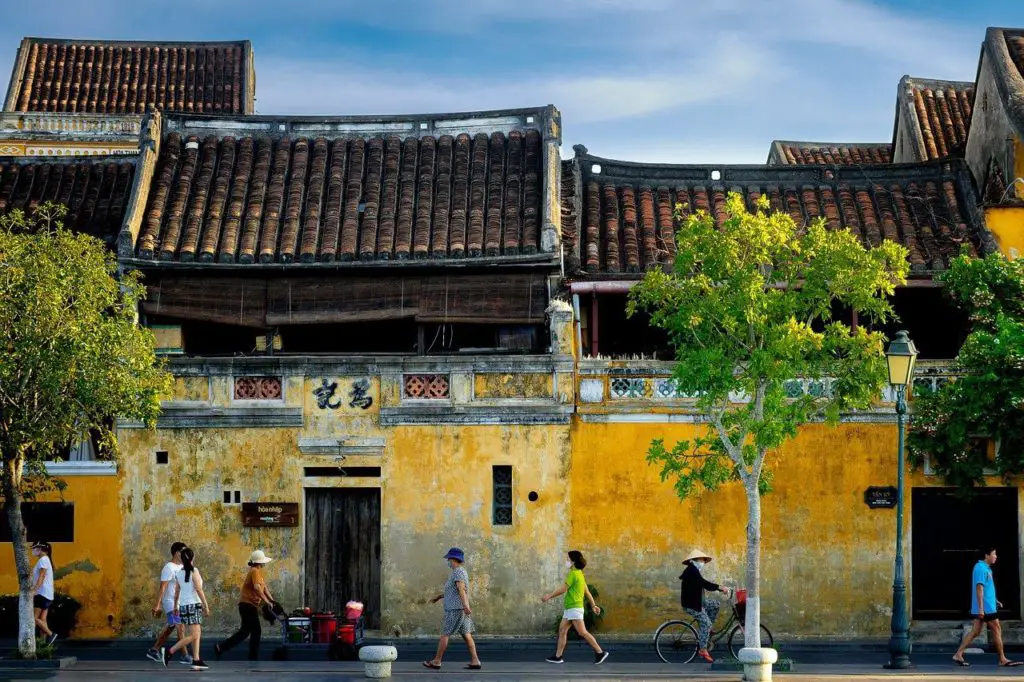 Hoi An – A truly wonderful destination in Vietnam with medieval vibes. The ancient town of Hoi An is vibrant, French colonial houses are a treat to watch, boat ride on the river is a highlight and the streets gets lit up brilliantly with paper lamps during the night. And did I mention the street food? A million options, and plenty for vegetarians as well!
I have also written a comprehensive Backpacking Guide to Hoi An to help you plan your trip in budget.
Da Nang is the nearest Airport to Hoi An. There are quite a few options available to get to Hoi An from Da Nang airport including – shuttle bus (the best), public bus (cheapest but tricky), Bike taxi (for adventurer in you!) and taxi (the last option)
Phong Nha Ke Bang
Phong Nha Ke Bang is home to some of the magnificent caves not just in Asia but in the world! Hang Sơn Đoòng is the world's longest cave and the fascinating one as well, but has a very limited access.
I recommend exploring Paradise Cave, a wonderful motor-ride away from the nearest town. If this beautiful national park is your next destination after Hoi An, here's how to travel to Phong Nha Ke Bang using public transport (train, bus).
What to see in Phong Nha Ke Bang if you have only day? Hire a motor-bike from Dong Hoi station and head straight to paradise cave.
Ninh Binh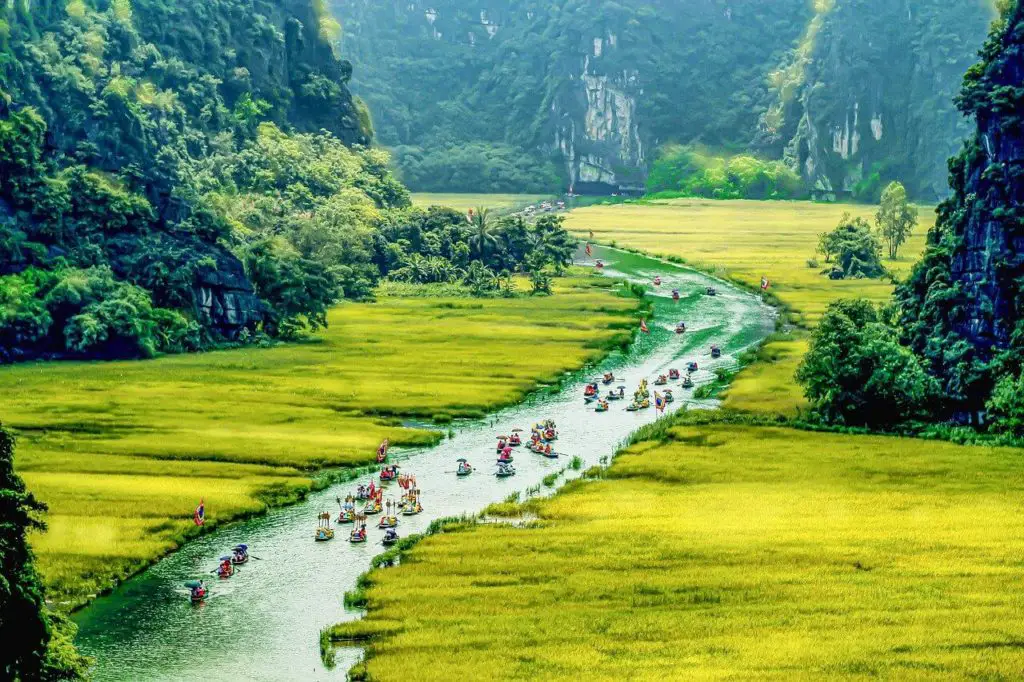 If I had only one day in Vietnam, Ninh Binh is what I will choose without a second thought. The krast scenery isn't something you come across regularly during your travels, let alone floating on a lazy boat ride amidst the towering peaks and lush green rice fields.
And taking a taking a boat ride in Tam Coc is the best way to experience the breathtaking scenery.
And besides the beautiful scenery there are plenty of other things to do in Ninh Binh,
How to get to Ninh Binh
Ninh Binh is something I suggest to every traveler to Vietnam. The Karst mountain scenery at Ninh Binh beats the famed (over-hyped) Ha Long bay hands down. And guess what, you can easily get to Ninh Binh from Hoi An using public transport (train, bus).
Tam Coc also has excellent connectivity with Hanoi, and you can easily take a public transport or a private tour from Hanoi to Tam Coc.
And if you insist on doing both Ha Long Bay and Tam coc, you can even directly go from Ha long bay to Ninh Binh skipping Hanoi.
Hanoi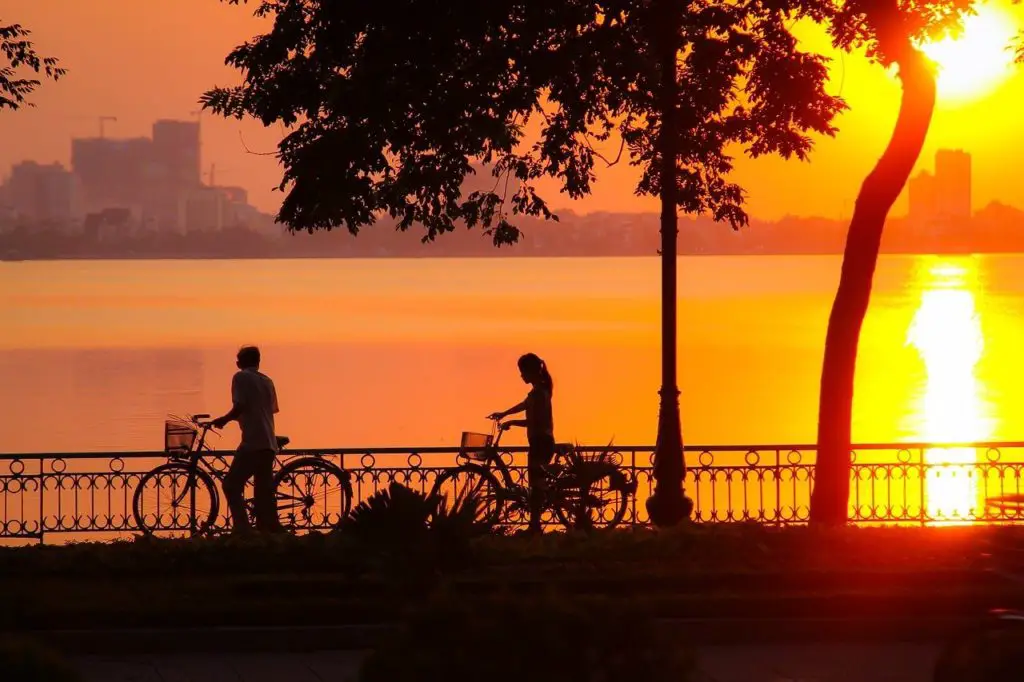 The old quarters in Hanoi is surprisingly well preserved. I recommend it as your base in Hanoi – a great place to stay, see and eat. The connectivity of Old quarter from Hanoi Airport is good, and offers you options such as public bus, airport shuttle and private taxi.
There are quite a few things to do in Hanoi, and you will need at least 3-4 days to explore this historic city. Read my Hanoi travel guide to orient yourself, to get around, find places to stay, food recommendation, shopping guide etc.

Hope this travel Blog helps you in getting the lay of the land, and to get started on planning your Vietnam trip.