If there is a place which offers you flavors of travel as vivid as flavors of its cuisines, it's undoubtedly Thailand.
From the cool mountains up north to the sandy beaches down south and everything in between, there are myriad travel experiences to be had.
If you are a Backpacker or a DIY-style traveler, my travel blog posts will be particularly handy to help you plan Thailand trip.
These posts will help you orient yourself, plan your itinerary (pick and choose the destinations you like), and more than anything else let you discover the beauty of Thailand in your own way.
Visa
Getting a Thai Visa on arrival is quick and easy. Just show up at the visa counter at your arrival airport with cash in Thai Baht, fill up a form, and show your hotel/ hostel bookings.
Getting a Thailand tourist visa for Indian travelers is just the same as for other countries, but I have customized the process a bit for fellow Indians.
Getting In
With two major international airport in Bangkok, getting in easy simple and swift. First, there is Suvarnabhumi Airport which largely caters to long haul international flights which are either national careers (e.g. Thai Airways) or are a bit premium. While DMK airport caters to the budget flights (e.g. AirAsia) from in and around the world. Both the airport boasts of excellent connectivity, though SUV airport has a clear advantage that it has a metro. Nevertheless, there are plenty of budget options to help you get from DMK Airport to your destination.
Some of the popular destinations in Thailand that I have explored and written about include:
Bangkok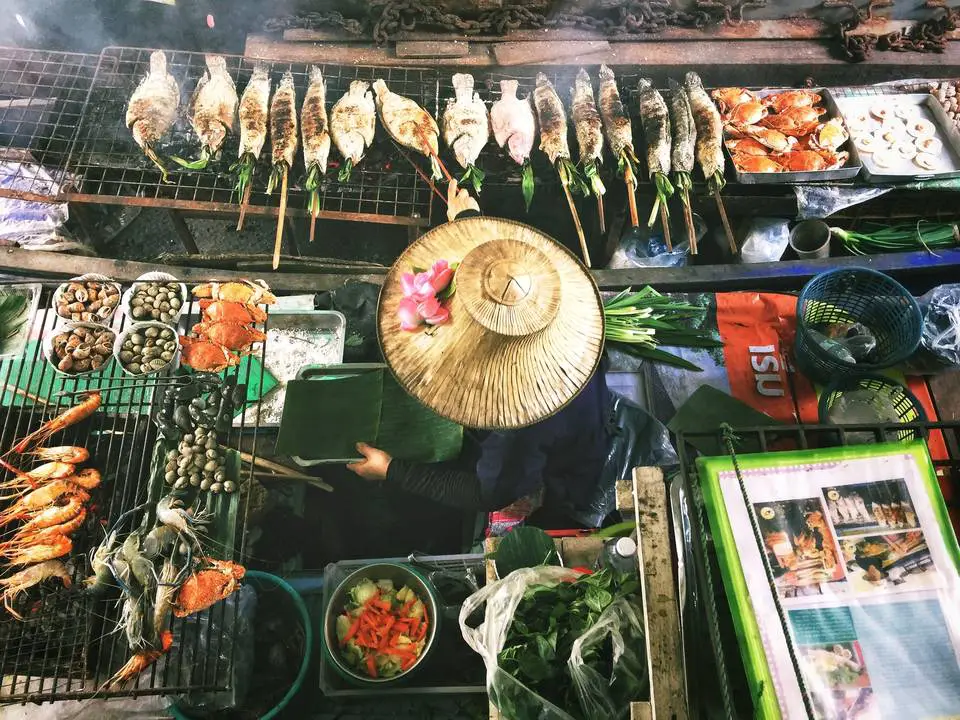 Dazzling lights, chaotic streets, beautiful pagodas, serene boat rides, shopping malls crawling with people – Bangkok is beaming with energy anywhere you look, and it will suck you in too, making you a part of this great city.
Khao San Road is a good base especially if you are a young backpacker looking to party. And because it's a traveler's hub you can find several transportation options to get from Khao San Road to other parts of Bangkok as well as Thailand.
My getting around Bangkok guide will help you navigate this vibrant city.
Pattaya
East's very own sin city, nightlife that goes on well beyond the morning hours, miles of sandy beaches, amazing live shows.
Pattaya is your destination if you are looking for an action packed holiday. Orient yourself and plan your trip with my guide to Pattaya travel.  It's really simple to go from DMK airport to Pattaya by bus all thanks to its proximity with Bangkok.
And if you are arriving by Bangkok airlines you can easily get to Pattaya from Suvarnabhumi airport.
Phuket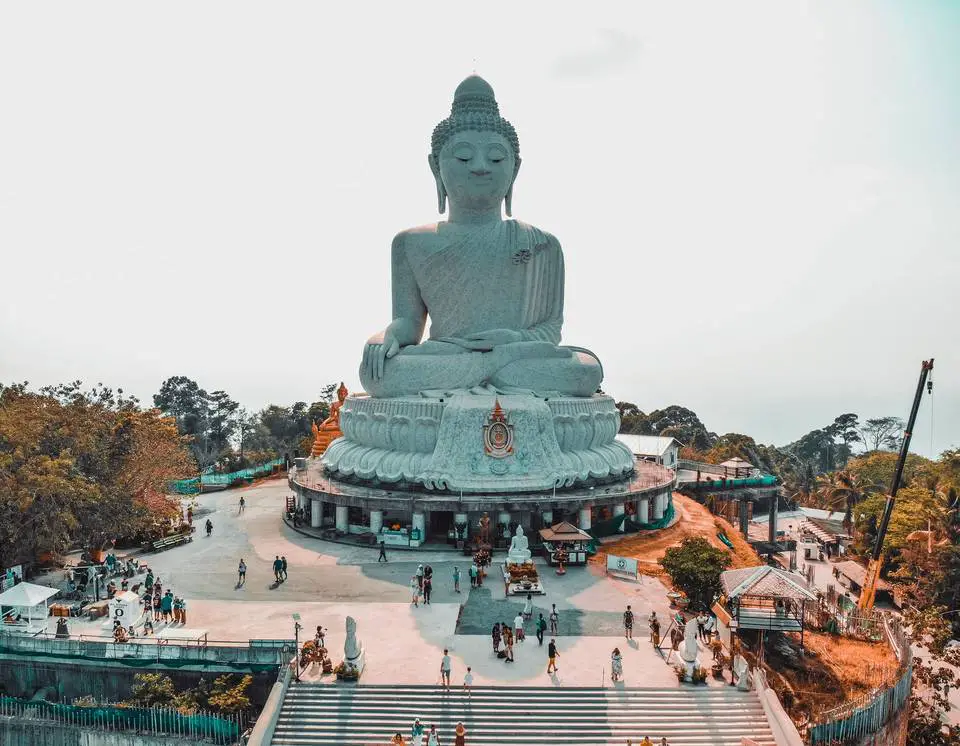 I love Phuket, it is as simple as that. It has the energy of Bangkok, the charm of Koh Samui and the vibes of Pattaya.
Rent a scooter to navigate this island – filled with Buddhist sites, remote beaches, sunset drives, bars, and even an Portuguese old town!
Whether you are a couple or a solo traveler to Phuket, the city has something for everyone.
Koh Samui
Smaller than Phuket but charming nonetheless. Reach Koh Samui by taking a ferry ride from mainland Thailand or by a flight. Among several of the tourist hotspots it is best to pick one of the beach area and make it your base to explore the rest of the island. 
Chiang Mai
If you are a digital nomad or have heard of this rare tribe, chances are you already know their favorite haunt – Chaing Mai. Lies up in north of Thailand, Chiang Mai is a cool town with cooler weather!
Rent a bike to go up the Chiang Mai's mountain fir the fantastic views or sip a cup of Java in one the coffee shops in the bustling markets of Chiang Mai – choice is yours!
Go further out of the city and volunteer in one of the elephant sanctuary to spend quality, ethical time with the jumbo friends.
Kindle your spirit of Adventure in Thailand
If you want to get up close to the nature, there are plenty of national parks littered around the country. Your adventurous spirit will fly boundless – how about hiking through beautiful jungles, showering under the towering waterfalls, and exploring in deep in the karst caves.
You can book trips – specially if you are a first timer – or better still pull up a map start pinning the destinations for your own DIY adventure.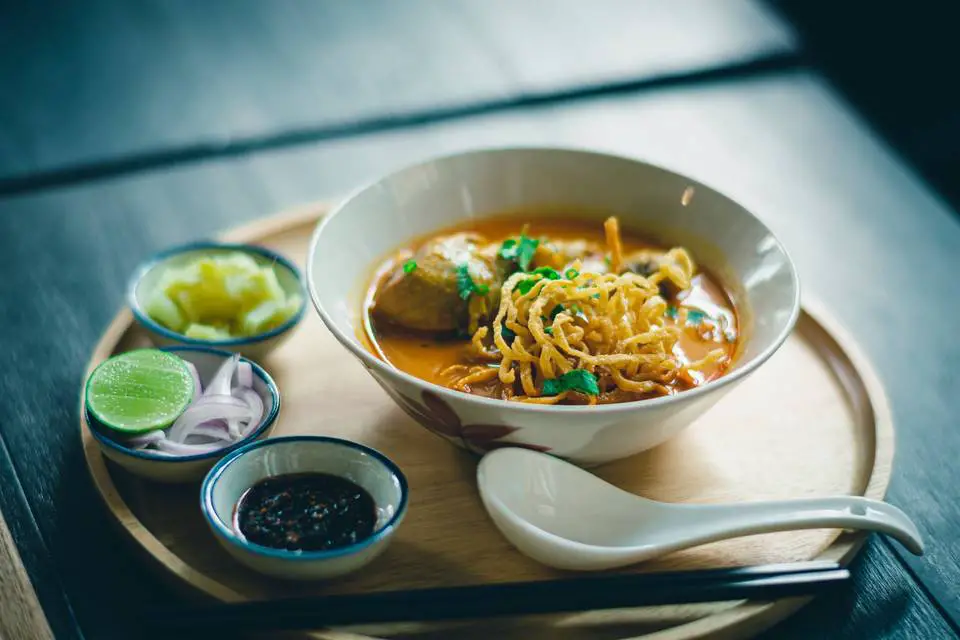 Conclusion
To sum it up, Thailand is a giant bucket list of lifetime experiences that you can have in one single country. No matter what type of traveler you are, the country allows you to choose your style of travel.
Want a relaxed holiday? Head down south.
Want to get adventurous – kayak in the open sea or explore thailand's natural wonders in one of several national park.
Want to get a tase of Thai culture – Immerse yourself in the delicious Thai cuisine – gets your hand dirty and take Thai cooking classes. Do a temple run and understand Thai Buddhism and it's seamless fusion with Hinduism.
Want to discover Thailand's glorious past – Explore lost civilizations in the historical archaeological parks.