Sri Lanka, an island nation just a short hop away from south of India. What comes to my mind are the sun swept beaches, elephants roaming free in the expanse of national parks, culture deep rooted in Buddhism, delightful cuisines, and archaeological sites standing as a testimony to the country's rich history.
This tiny island nation is just the perfect size to go around. Backpacking Sri Lanka is easy, thanks to the rail and road connectivity. The experience you get is still quite raw, something similar to you'd get backpacking through India.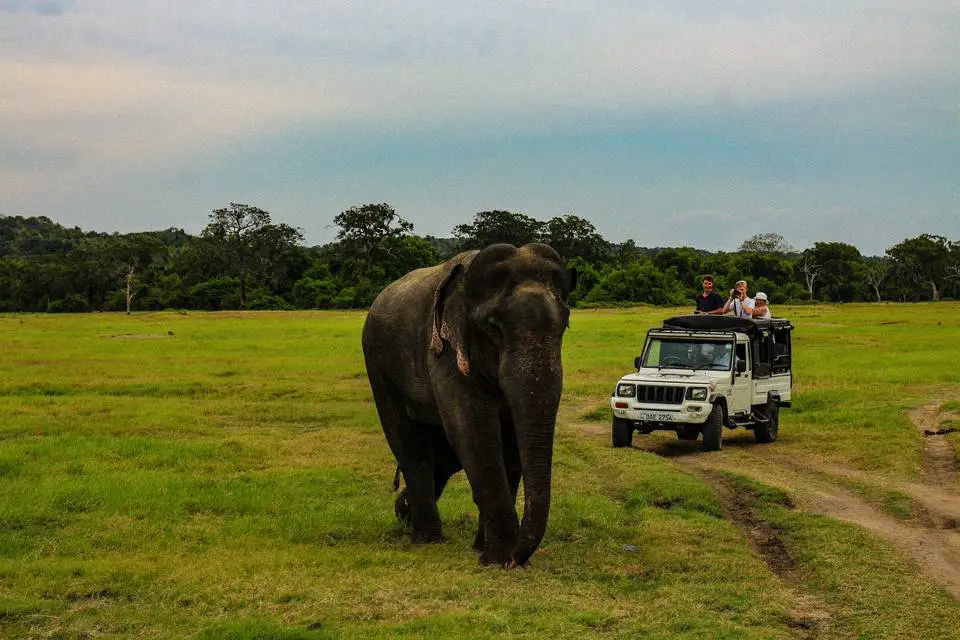 Your Sri Lankan itinerary will completely depend on how much time to do you have, 2 weeks is ideal to see all the top places to visit in Sri Lanka. And 1 week in Sri Lanka is just enough to satisfy you, and leave you wanting more from the next trip.
I have written in details how I backpacked Sri Lanka and how you too can backpack Sri Lanka on a budget. The blog gives you an idea what to expect, includes an itinerary, and details on the major destinations in Sri Lanka.
In the Sri Lanka Travel Blog post, I have detailed some of my person experiences while backpacking through Sri Lanka.
Getting In Sri Lanka
Bandaranaike airport, located just outside the Colombo city, is the gateway to Sri Lanka. FORT area has a railway station as well as a bus station, and provides an essential connectivity to other parts of the country.
You can either take a taxi from the Colombo airport or take one of the cheaper public transport.
Colombo was my first destination, this is where I landed from Chennai, India. Colombo is a big city and though it does offer a few sites, travelers usually skip it. So, as soon as I arrived in Colombo I took a train to Galle.
Getting Around Sri Lanka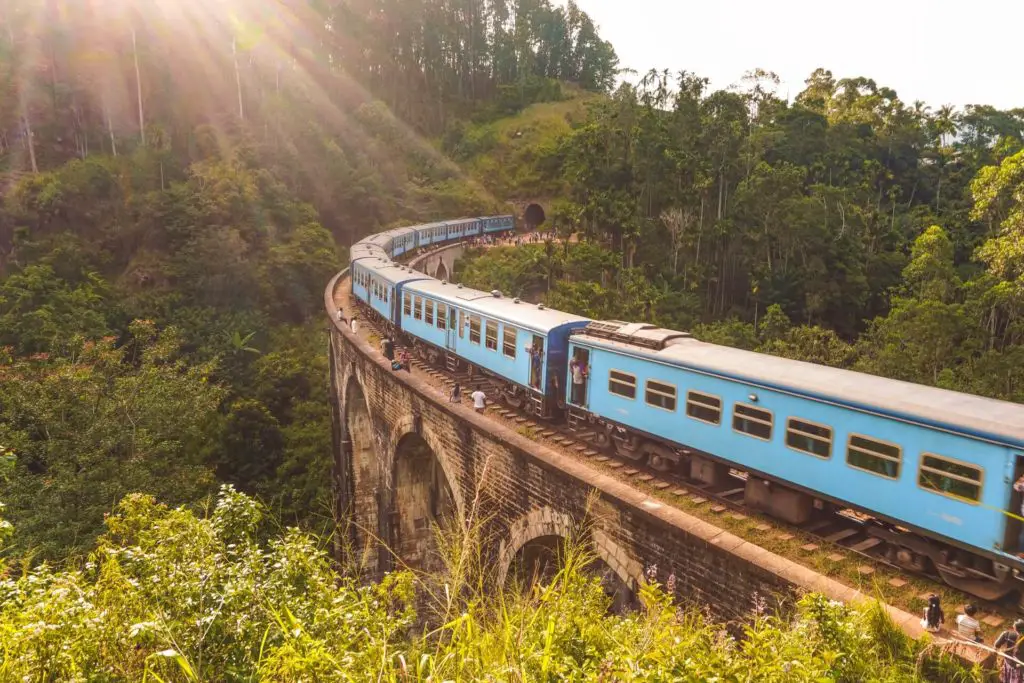 The road network is good and from Colombo you can practically go in every direction of the country. When it comes to public transportation you can choose your own adventure, from rickety buses to the luxury ones. If you want something immediately, don't want to pre-book or wait, then the frequent passenger buses are your best bet. But mentally prepare yourself for an exhausting, and quite possibly back breaking journey. Part of the adventure right?
Trains are little slow, particularly because of the hilly terrain in the central Sri Lanka. But if you have time in hand, this slow paced journey will richly reward you with some of the most fabulous views of the region. Apart from the scenic journeys, they are quite suited for long journey as night trains or early morning trains. This way you can avoid traveling in local buses.
Below are some of the destinations in Sri Lanka that I backpacked and blogged about. Rest of the destinations along with numerous Sri Lanka travel tips I have covered in my backpacking Sri Lanka guide.
---
Polonnaruwa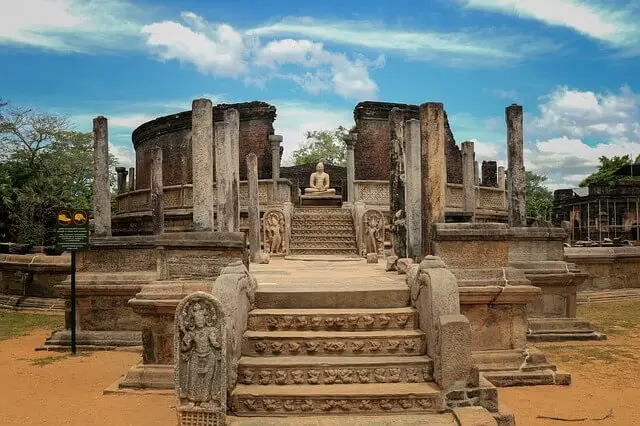 Steeped in centuries of history, Polonnaruwa is an essential destination on your Sri Lankan itinerary. The town is easily reachable from both Colombo as well as from Kandy. The highlight of Polonnaruwa is the archaeological site, which is spread over a vast area, and gives you a chance to walk in the glorious past. Here's an excellent Kandy Transport Guide to help you get to various destinations.
---
Sigiriya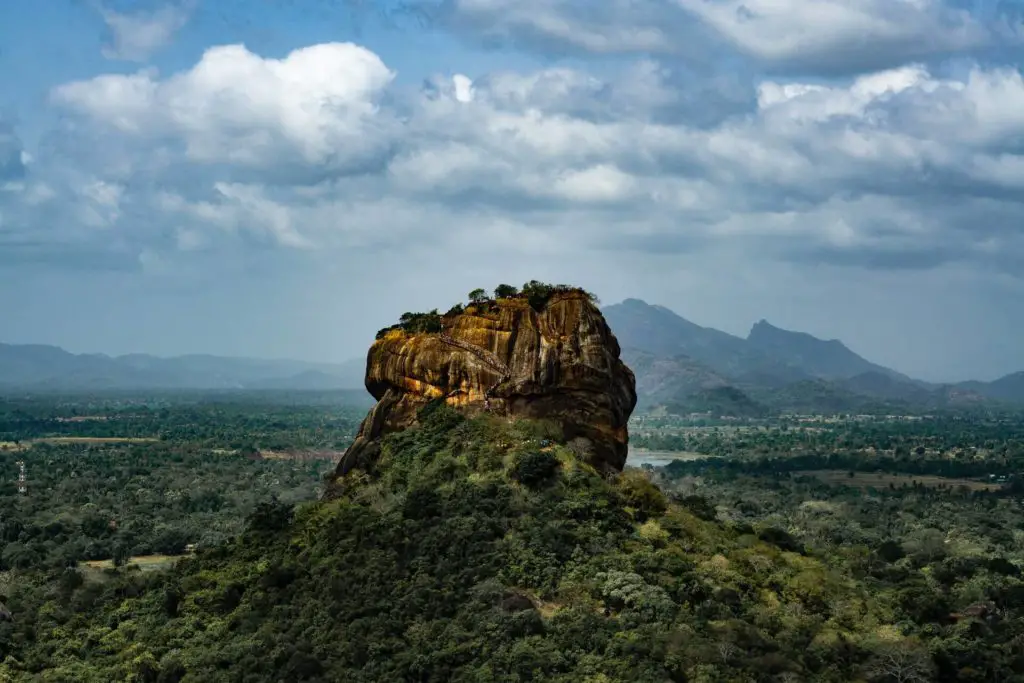 Every country has that one thing that draws people in, and that one place that every traveler to Sri Lanka visit is Sigiriya. Climbing up Sigiriya Lion rock is a whole day activity, I suggest you to arrive early morning as it gets crowded very quickly. The views from top are really breathtaking, with lots of opportunities to take cool selfies.
Conclusion
Traveling in Sri Lanka will give your spirit of adventure the wings it deserves. Travel as light as you can, just pack everything in a backpack, and get on the road. Sure, it can get tough getting around Sri Lanka, hopping from one place to another on a whim. You would be exhausted, your senses will be overwhelmed but you will become a part of the everyday Sri Lanka. The cost is high but the dividends are richer.
For me the journey was the reward, the buses, the trains, the people, the emotions – smiles and frustrations alike. At the end of the day, remembering that you sojourned in a country on the other side of the globe, just on a vague idea or a stranger's recommendation, and survived to tell the story, is what matters to me the most.