Getting from Ho Chi Minh Airport to City is quite simple and easy. As a traveler you have multiple options to chose from – Bus, Taxi and moto-taxi. The Ho Chi Minh airport is conveniently located within the city at a distance of about 8 km from the city center.
Though, due to bad traffic during the peak time and hot weather the whole journey might feel uncomfortably long. If you are looking to save money take the public transport to ho chi minh city airport.
Ho Chi Minh Airport to City by Public Bus
Pham Ngu Lao is considered the central location of Ho Chi Minh city. And you can easily get here from airport using a public Bus. There are two buses from Ho Chi Minh airport to downton: Bus 152 and Bus 109.
The entire journey takes about 45-60 minutes depending on the traffic.
Best Places to Stay in Ho Chi Minh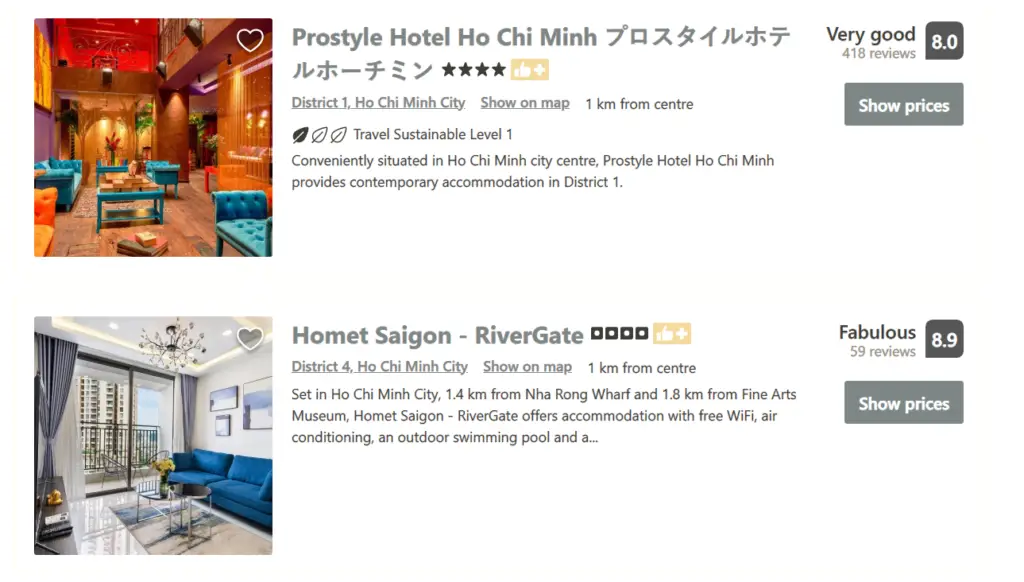 Ho Chi Minh Airport to City by bus 152
The cheapest way to get from Ho Chi Minh Airport to city is by bus 152.
District 1 in ho chi minh city centre is where you would most likely be staying.
I did the same as I moved to my hostel in District 1. There are few hotels near the airport, but I don't recommend them as the time taken to get to the city is usually under an hour.
Bus 152 ho chi minh costs 5000 Dong and takes you from ho chi minh city airport to district 1; it also goes through Ben Thanh Market in case you are staying there. I'd recommend a hostel/ guesthouse in Bui Vien (comes in the Pham Ngu Lao area) which is where the backpacker area is.
Note that you might have to shell out 5000 Dong if you are carrying a large luggage or if you have more than one piece of luggage. From the comfort standpoint, the bus is very comfortable and also has an aircon.
The ho chi minh airport bus 152 runs only between 6 AM to 6 PM. Good things is the bus also makes a stop at central bus station, so that you can interchange.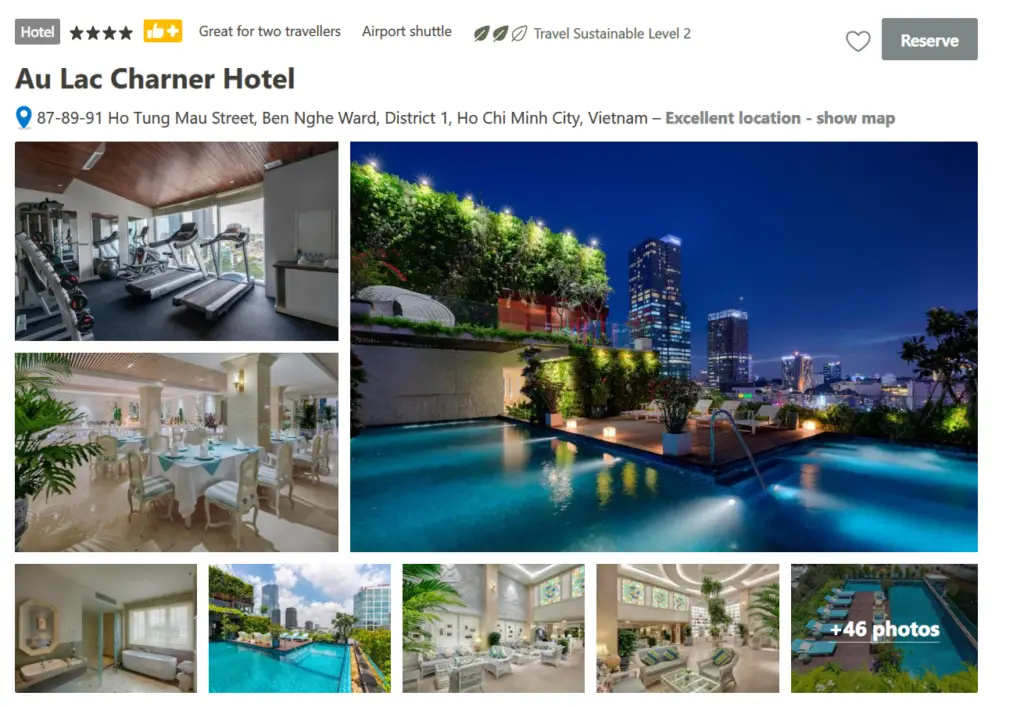 Ho Chi Minh Airport to City by bus 109
Another alternative is to take bus 109 from Ho Chi Minh Airport to District 1.
The yellow colored ho chi minh airport shuttle bus 109 follows the same route but costs a bit more. The ticket price from the airport to city center is 20,000 Dongs. The only difference between bus 152 and 109 is that 109 feels bit luxurious in comparison.
The 109 runs between 5:30 am and 1:30 am and there is the only option if you arrive late i.e. after 6 PM.
Both of the buses run every 20 minutes and can be easily boarded, you can find the bus stand by crossing the road after you exit the arrivals.
Grab Taxi from Ho Chi Minh Airport to City
Yes, Grab is available in the country and is an ideal choice if you are traveling in a group, in a family or you have lot of luggage. The Grab cab would cost you somewhere around 90,000 Dong.
FAQ
How far is Ho Chi Minh airport to city?
The Ho Chi Minh airport is around 8 km from the city.
Conclusion
I will recommend you to take bus 152, it's cheap, fast and convenient too!