✓ You on Insta?
👍@triplyzer
---
✓ Find the best offers on your
Stays on 🏡 booking.com
---
✓ Deals on Private xfers, SIM Cards, City tours, Day trips
on 🛵 GetYourGuide
|
on 🛵 Klook
---
This Backpacker's guide to Bagan was direct result of my recent Myanmar trip. Myanmar is a vast country, but places to visit in Myanmar is currently limited to a handful few. Bagan was the first destination on my Myanmar solo trip, which countinued to Inle Lake and Yangon. And oh, what an adventure it was! In this travel guide to Bagan I have put together all my experiences, and backpacking tips that I had gathered during my travel.
Let me first welcome you to this mystical land of temples, and temples and more temples. And I'd not really blame you if you suddenly start to feel little spiritual. 
Backpacking Bagan
I have been to few of the historical sites around the world but I am yet to see something as immersive and intriguing as Bagan in Myanmar. My Bagan experience is right up there with Hampi in India, and Angkor Wat in Cambodia. And to top it off Bagan has a flourishing backpacking scene, food is great with plethora of choice for everyone even if you are a vegetarian or vegan.
Accommodation is bit on the higher side (as compared to SE Asia standard) but if you look up the places in advance (booking.com is great, agoda.com is good as well) you should be able to find something that fits into your budget and comfort.
Yangon Airport to Aung Minglar Bus Station
I arrived in Yangon from Bangkok at around 05:30 in the morning. Straightaway, took a taxi for 3000 kyat to Nyugen U, which is where you get bus to Bagan.
How to Get to Bagan from Yangon
Booked the sleeping bus – 18,500 kyats by Amara express which leaves at 8 PM
There are no buses during the day.
JJ express bus to Bagan was full Amara express too was almost full. Got lucky and booked the sleeper ticket. The seating ticket costs 15000 kyat.
The bus station is not for faint of hearts.
Bus left before time at 19:50 – it was full of-course.
Book a day before at least to get the best seat.
Getting around Bagan
With 2200+ temples spread over a large expanse, you'll need more than two sets of legs or… or you can hire a bike, better still, an ebike. An eco friendly way to explore the temples of Bagan.
Getting around Bagan on ebike: Riding a motorbike for foreigners (temporary visitors) is illegal but fear not you can ride an ebike. Ebike is light and easy to handle but be cautious and make sure it is fully charged before you ride-off. You can easily rent a bike or an ebike from your hotel and the prices are more or less same everywhere.
Getting around Bagan on a horse cart: If you are feeling royal you can go for a horse cart as well, but be prepared for back breaking ride as the the in-roads you'll be taking are unpaved and bumpy, not to mention you will have very little flexibility. But on the brighter you will be contributing to the local encomy, a responsible way to travel.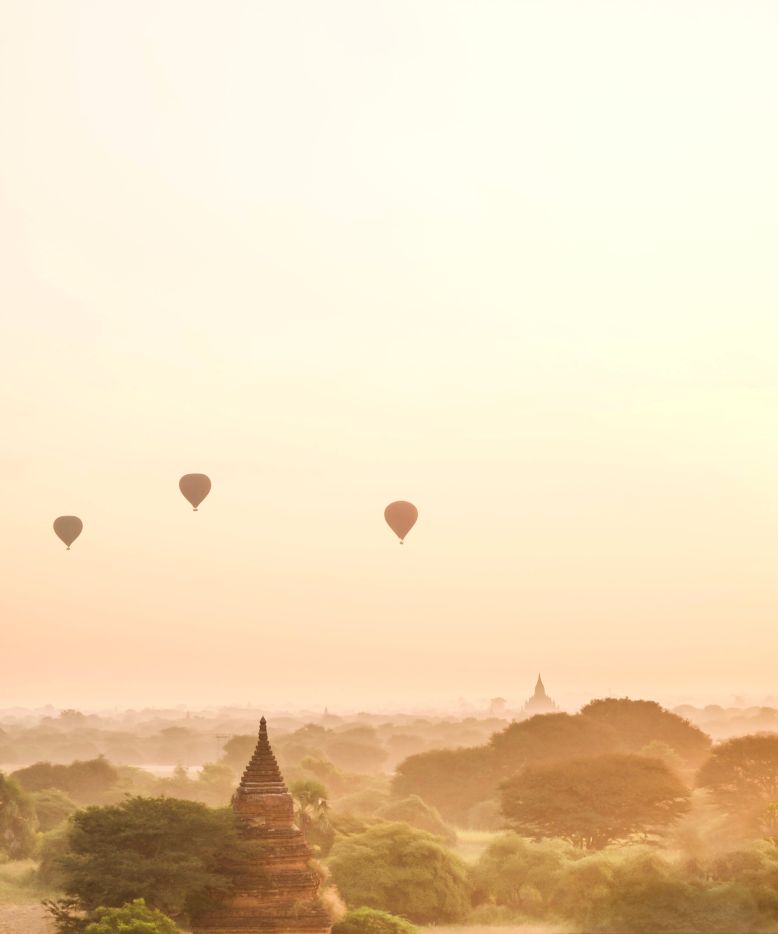 Where to stay in Bagan
When coming to Bagan you have a choice of staying at one of the three places: Nyaung U, Old Bagan and New Bagan. As Old Bagan is a protected area and there are only few hotels available, availability is always an issue and not to mention high prices.
Nyaung U and New Bagan are equally good to stay but Nyaung U has a definite edge because of the proximity to the popular Old Bagan temples. On the other hand, if you are on a stringent budget go for New Bagan.
Here's a list of recommended places to stay in and around Bagan:
Shwe Na Di Guest House – booking.com/shwena
Shwe Na Di Guest House is a famous backpacker's den located in Nyaung U. A double room with shared bathroom for one person will set you back with US$15. If you are two the same room would cost $20.  You can rent ebikes from the guesthouse premises and they are in top shape. I can vouch for the place as this is where I stayed during my Bagan sojourn. Check it on Booking
Royal Bagan Hotel – Check it on Booking
Get a dorm for yourself in this very swanky hotel. It will cost you $20 in a five bed dorm.
Wut Hmon Thit Motel – Check it on Booking
This no frills hotel fits right in the bill, quite literally so. Shell $20 for single person and $30 for double. A/c is included, rooms are squeaky clean. 
Sky View Bagan – Check it on Booking.
The building of this hotel looks rather ugly from outside but looks can be deceiving. The interiors are tastefully furnished and the rooms are spacious. The biggest plus however are the excellent views over old bagan. The standard double bed room costs $40. 
Zfreeti Hotel – Check it on Booking
The elegent Zfreeti Hotel will cost $50 for double room and be assured of a good service. 
Amazing Bagan Resort – Check it on Booking
This one is located in Old Bagan. If you don't book in advance, consider yourself really lucky if you can get a room. Breakfast is included in the price, a double room costs $56 irrespective of you are traveling alone or with someone.
Where to Eat in Bagan – Restaurants
Try Be Kind to Animals – The Moon just north of Ananda Temple. It's quite popular tripadvisor retaurant in Bagan also.
Most Famous Temples of Bagan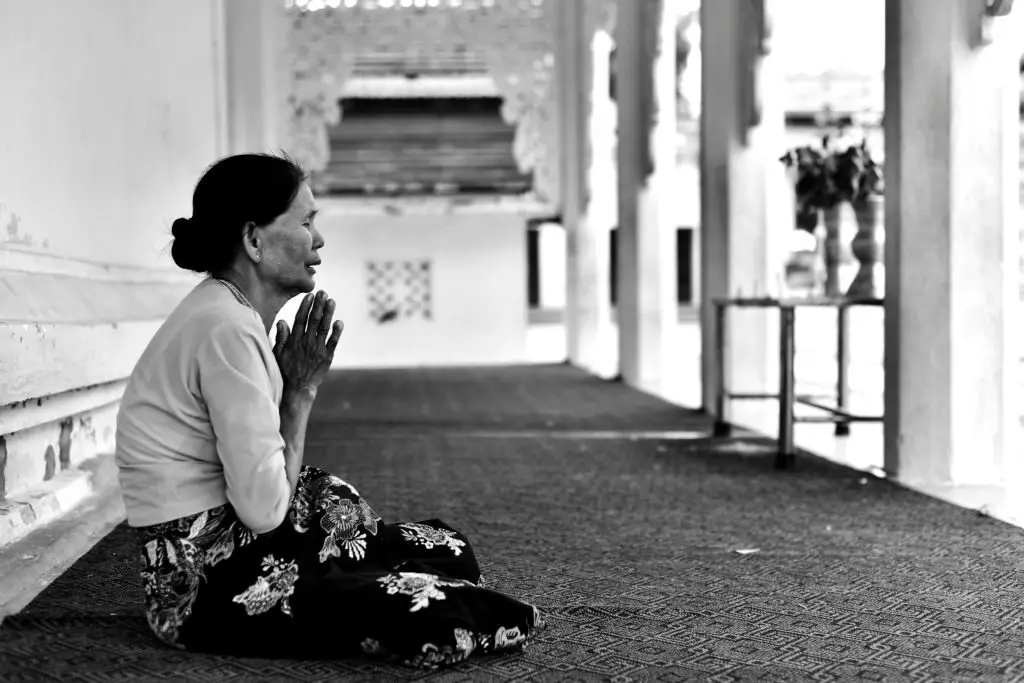 Thein Lwin, Deputy Director General, Department of Archaeology, Bagan, recommends his most significant temples to see:

1.Ananda Pahto
Not only is it an outstanding example of Bagan temple architecture, Ananda is rich in decorative detail, including the four standing wooden images of Buddha, the life of Buddha is depicted in niche carvings and the Jataka series tiles.
2.Nagayon
This is the last restoration project that Unesco was involved in and was built in the same period as Ananda. Look for the 28 images of Buddha under the main sculpture.
3.Abeyadana Pahto
This is my personal favorite – inside you can see 550 Jataka mural paintings and various Hindu deities paying homage to Buddha.
4..Gubyaukgyi
Famous for its frescoes, this is one of the last temples built in the 11th century – apart from life-of-Buddha illustrations, you can see scenes from four Buddhist synods held in ancient times.
5.Lawkahteikpan Pahto
Also very important for its frescoes, including eight great miracles of Buddha's life. You can read the Jataka scenes as a complete story. You start to see a distinct Myanmar style emerge here from the Mon influence.
✓ You on Insta?
👍@triplyzer
---
✓ Find the best offers on your
Stays on 🏡 booking.com
---
✓ Deals on Private xfers, SIM Cards, City tours, Day trips
on 🛵 GetYourGuide
|
on 🛵 Klook
---