✓ You on Insta?
👍@triplyzer
---
✓ Find the best offers on your
Stays on 🏡 booking.com
---
✓ Deals on Private xfers, SIM Cards, City tours, Day trips
on 🛵 GetYourGuide
|
on 🛵 Klook
---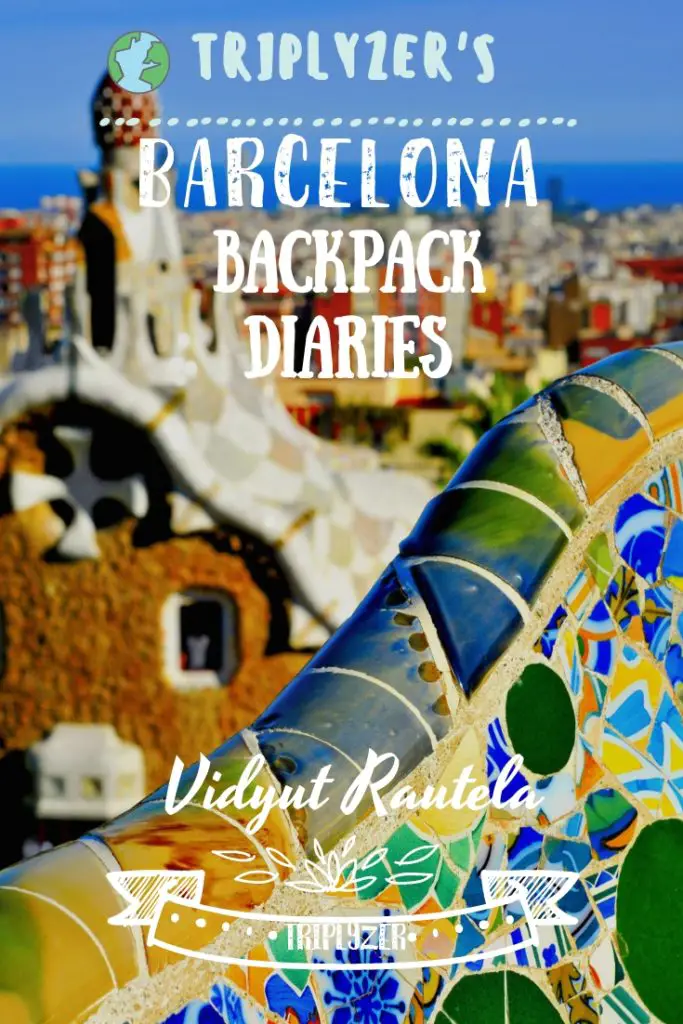 She tricked me into having a shitty (pardon my french) beer at the hostel bar. Though the brewed malt cost me mere three euros but it went against my strict frugal policy. But then again, how could I say no to an opportunity to drink with an une jolie femme.
My Europe trip just seemed to be getting better and better…
I had just met Aubry who was my only roommate in the six bed dorm in Barcelona. The hostel itself with its weird lighting and electronic locking seemed like a digital nightmare.
Aubry worked in customs in Paris airport (umm… that could be helpful), a job she worked very hard for. It was her nth trip to Barcelona, apparently she loved Tapas and kept on coming back to the city.
She asked me if I'd like to grab a beer but I felt too tired by the journey to go anywhere outside, other than the fact that I was still trying to figure out my taste for the drink.
Reluctantly I accepted her offer and when we went to hostel bar downstairs, I was surprised to see that she pulled a free voucher from the hostel while I had to dish out cold cash for the cold drink.
Not to mention the cheap beer was cheap in taste too. Though, I found solace in the fact that at-least the conversation was good and I found a partner to go around the city.
In the next two days we went to some of the best attractions Barcelona had along with a couple of day trips. I had an absolute jolly time in Barcelona, which is exactly what the city promises to offer.
The first day was dedicated entirely to Gaudi. Casa mila and Casa Batllo, are two Gaudi masterpieces, with design so bewildering that it would change your perception about architecture forever.
And when was the last time you saw a building which in itself was a masterpiece? A design that defies every convention in the book.
Gaudi was definitely a rebel who lived. He was the Howard Roark who succeeded in what he set out to do, it didn't matter then whether he lived long to see the glory of his work.
Perhaps for an artist the very act of able to express yourself freely is the greatest achievement that no accolades and no Nobel can bring.
If you ask me to describe his work in one simple word I'd say it's gaudy just as in his name. It might be exact opposite to Scandinavian minimalist (I am a huge fan) but stands to be equally tasteful.
The two buildings were close to each other so it's easily to fit them in a single Barcelona itinerary. The prices though would force you to make a choice between the two.
Casa Mila – fully furnished apartment with a museum dedicated to genius Gaudi. Has an unmissable rooftop landscape.
Casa Batillo – bare apartment building, where you can focus solely on one thing – Gaudi's work. No distraction.
Next up on my list was yet another Gaudi's masterpiece, Park Guell, an apartment building is fine but imagine walking into a whole park of weirdness. Originally stated to be a luxury housing scheme situated on a hill, Park Guell was scrapped due to budget overruns.
I took a regional train to Montserrat, a Benedictine monastery located on a hill top outside of Barcelona. From a distance the monastery looked quite like the Tiger's monastery in Bhutan. The train ride itself was fun with views of barren Catalonia landscape. A thrilling cable car ride took me to the monastery at the top, alternatively one can also choose to go by equally interesting train ride.
The main attraction of the monastery is the statue of Black Madonna which I didn't get a chance to see owing to the long queue. Instead, I chose to take the funicular which took me even higher on the mountain.
From the top there were several trails going in different directions. Even if you are not of a religious bend you should visit simply for the great hiking opportunities the area offers.
If you are taking a public transport I'd advise you start early otherwise you might be pressed for time.
For the next day trip I had a no. of choices – Figueres, Girona, Tarragona. I wanted to go to Figueres, the hometown of Dali but Aubry differed, she wanted to go for a Cava wine tour.
In-fact, the whole region around Barcelona is famous for the production of its sparkling wine. It wasn't that wine tour didn't interest me but Dali had a bigger pull on me, and to add to it I was on a mission to develop a taste of art.
I was in Barcelona and I couldn't possibly miss Dali! Not surprisingly, the Dali museum in Figures is one of the most frequented museum in Spain.
I had to agree with her as I had made her come to Montserrat, which she had already visited once. But, but, as it happened she backed out in the morning. I didn't delve into whys and why nots but anyhow as my plan was more or less in place I decided to go with the trip.
In the end the whole wine trip turned out to be a fantastic adventure, right from the tour of the cellar to the production facility and finally the yummy, tasting part. A day well spent, no regrets.
I could easily spend days in Barcelona without running out of things to do. With a plan to return someday for an exclusive Catalonia trip, I said good bye to Barcelona and… Spain.
Adiós amigos! (One new phrase added to my rapidly expanding Spanish vocab ;))
———
Expenses – indicative (reflects the latest prices)
Casa Mila – Regular price: 20.5 €. Student price: 16.50€. Don't buy premium ticket which costs 6.5 euros extra.
Casa Batillo – 22,5 €. Tickets can be bought online if you want to avoid standing in the long queues.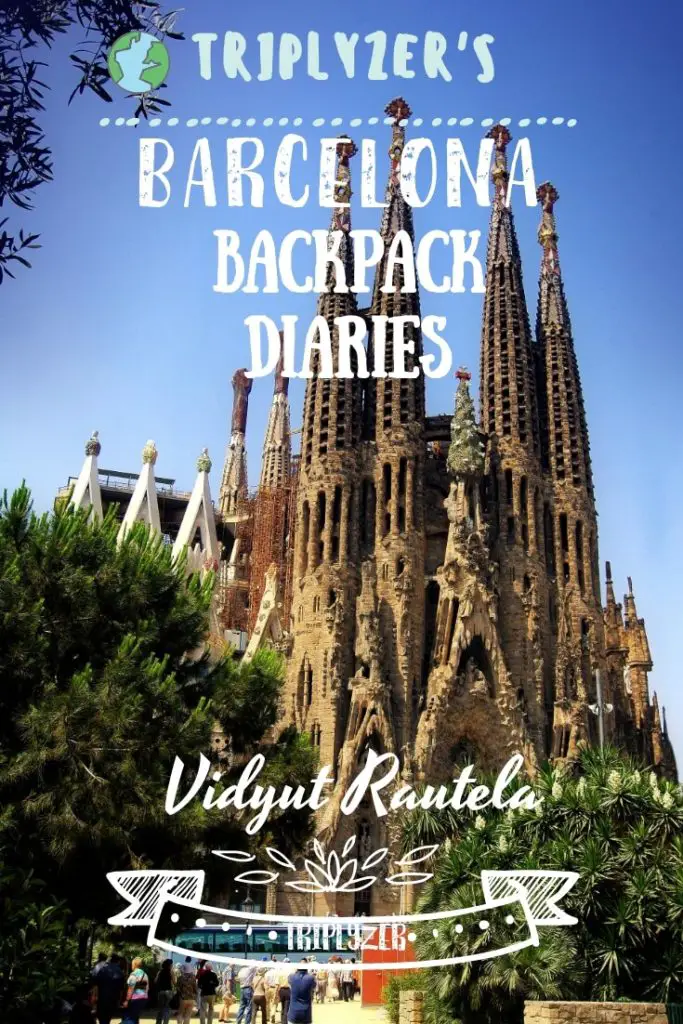 ✓ You on Insta?
👍@triplyzer
---
✓ Find the best offers on your
Stays on 🏡 booking.com
---
✓ Deals on Private xfers, SIM Cards, City tours, Day trips
on 🛵 GetYourGuide
|
on 🛵 Klook
---