Bangkok to Pattaya bus – Ekkamai Bus Terminal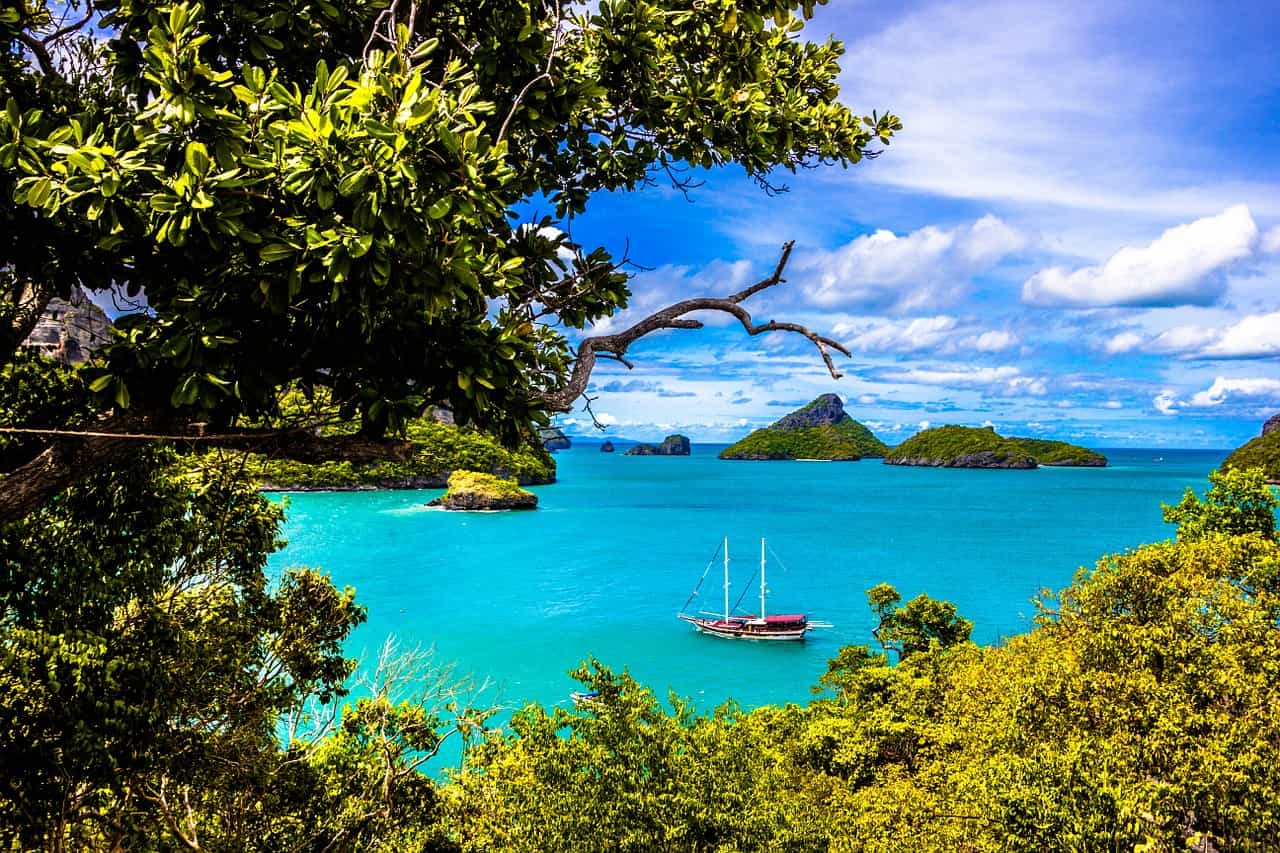 Ekkamai Bus Terminal is one of the three main bus terminals in Bangkok. If you are moving to the eastern Thailand by bus, chances are your bus will be from Ekkamai Bus Station. The bus station itself remains very busy, visited by both locals as well as foreign travelers. From Ekkamai Bus Terminal you can easily find a bus to Pattaya, Koh Chang and Koh Kood.
Note, that you can also easily take a bus from Bangkok to Pattaya from the Bangkok airport. There are also lot of private mini bus operators in the popular tourists area like Khao San to go to Pattaya directly.
How to reach Ekkamai Bus Terminal?
Ekkamai is the best option if you are traveling from Bangkok to Koh Chang by bus. To get to Ekkamai Bus Terminal you can take a sky train to BTS Sky Train station, also called Ekkamai station.
Buses from Ekkamai bus terminal
Take the government service which runs the cheapest bus fare from Bangkok to Pattaya and other places. You can spot government service ticket window on the left side when you enter the Ekkamai bus terminal.
There are three types of bus service you can find here:
Bangkok VIP bus service: The most expensive but fastest option.There is plenty of leg room in the bus as it has only 24 seats.
Bangkok First class bus: Best option for budget travelers as the prices are reasonable and so is the comfort.
Bangkok Second class bus: Never take this one as it takes a no. of stops throughout the route. Of-course this has the cheapest bus fare from Bangkok to Pattaya.
Bus frequency Bangkok to Pattaya: There are multiple buses on this route throughout the day and hence you do not need to do an advance booking.
Luggage deposit at Ekkamai Bus Terminal
There is a luggage deposit at the Ekkamai bus terminal, Bangkok that you can use to keep your baggage safe if you are traveling in Bangkok for the day. The luggage counter timing in Bangkok Ekkamai is from morning 6.00 am to 6.00 pm
Ekkamai Bus Station Map
Ekkamai Bus Station is situated on Sukhumvit Road, close to National Science Center for Education. You can easily get to the Ekkamai bus station because of its proximity to the BTS Station. The BTS station near Ekkamai bus terminal is Ekkamai BTS Station.
Khao San Road to Ekkamai Bus Station
You can easily reach from Khao San Road to Ekkamai Bus station using public transport.

Ekkamai Bus Station Timetable
At Ekkamai there are several bus from Bangkok to Pattaya as well as to Koh Chang. The buses start early in the morning (around 5 AM) and run till late in the night (around 11:30 PM).
Ekkamai Bus Station Contact Number
Withing Thailand: 02-391-2504; outside: +662-391-2504
Choose English as your language by pressing 0.