Ho Chi Minh Backpackers Guide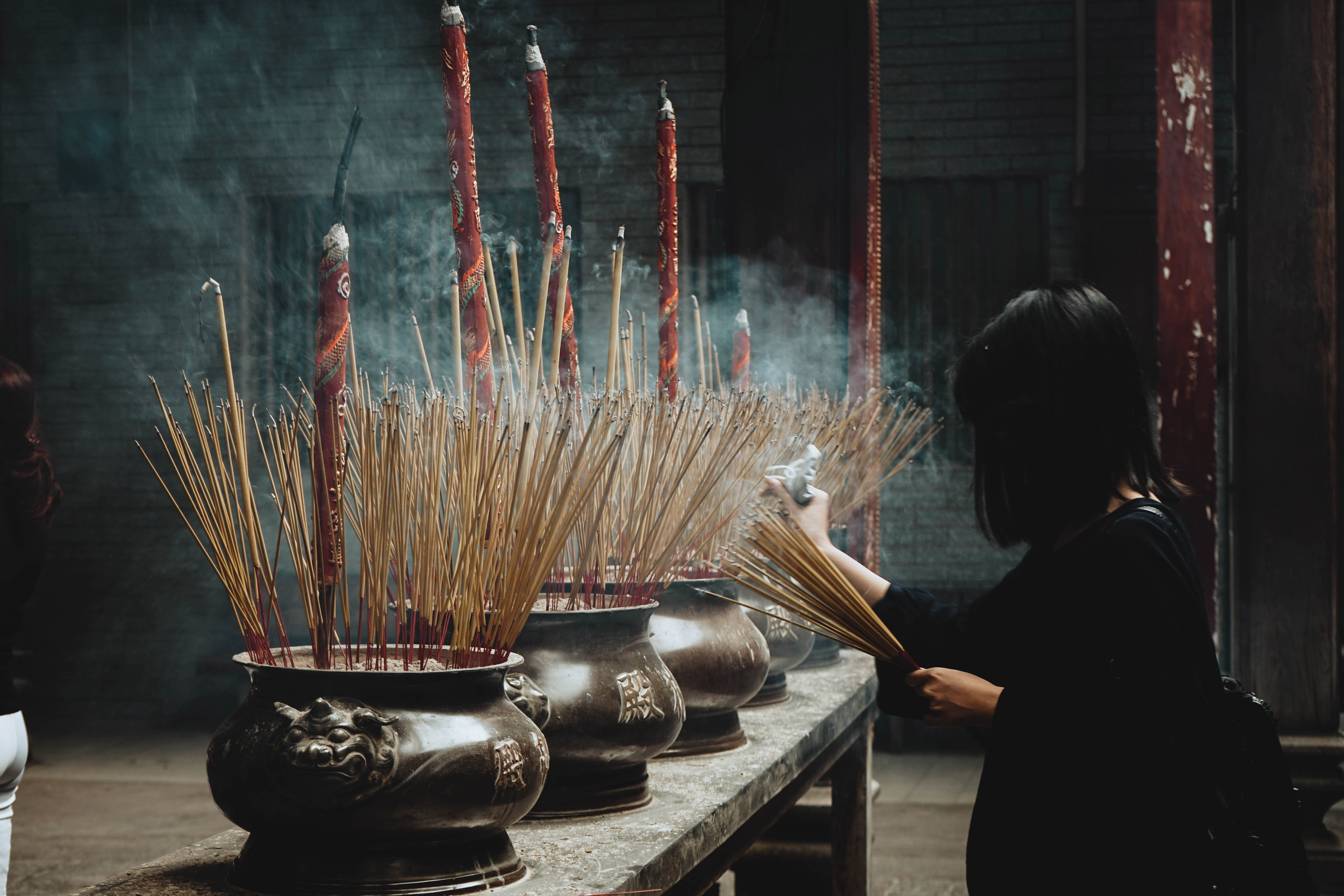 Read Now, The Himalayan Tsunami - a gritting new novel by Vidyut Rautela
Are you a traveler backpacking Ho Chi Minh? Here is my Backpacker's Guide to Ho Chi Minh!
My ho chi minh travel tips include getting getting Vietnam e-visa, essential info, guide to Vietnamese food, getting around Saigon, ho chi minh backpackers guide, ho chi minh attractions guide and best area to stay in ho chi minh city. Also included is the ho chi minh travel itinerary to help you plan your trip. Read on for some crisp Ho Chi Minh travel advice you need to know before you travel!
Ho Chi Minh Backpackers Guide
Here are some of the things you need to know before you travel to Saigon. These are all from own backpacking Vietnam experience. My tips to every backpacker in ho chi minh, Vietnam:
Despite what other travel bloggers say, the traffic in Ho Chi Minh is just fine, it's not terrible at all! Traffic in Hanoi in comparison is worse.
Not only rent but you can also buy and sell motorbikes in Vietnam. A popular thing to do is to go on an adventure bike trip from Ho Chi Minh to Hanoi, and to sell the motorbike once you are there.
Traveling in Vietnam by train is a good option. Take sleeper when you are doing night train in Vietnam else take the soft seater. Hard berth level 3 (top level) is the cheapest option while traveling in the sleeper in Vietnam train. Hanoi to Saigon train is the most popular train route.
Exploring caves in Vietnam is quite a popular activity. The major caves are located in the central Vietnam. Paradise cave is perhaps the best cave in Vietnam accessible to public
It is actually very cheap to take day tours in Vietnam. The Vietnam day tours are very well managed and take the hassle of planning your trips in Vietnam out of you.
Buy grocery, drinks, food from Vinmart – The king of cheapest shops in Vietnam!
Some of the best places to visit in ho chi minh city include the Notre Dame Church, Post office and Reunification Palace.
Best day trips from Ho Chi Minh include the famous Mekong Delta. If your ho chi minh city travel itinerary is little longer include Cu Chi Tunnels day trip as well.
How to get Vietnam Visa on Arrival
The fist point in my ho chi minh travel guide blog is getting the Vietnam e-visa on arrival. Vietnam visa on arrival office is located on the right side just before the immigration check. You will see clear signs in English so just follow them. On arrival Visa is very easy and smooth. Visa fees $50. If you don't have a photograph, fear not the people at the visa office will click it. The officials are very friendly and helpful.
It was not crowded at all, I was positioned at 10-11 in the queue and I got a visa within 10 minutes. The process is simple: Stand in a queue, submit the documents, you will be called, pay the fees and get your visa. Done!
No questions, no objections were raised by the visa officers. I booked the accommodation only for the first day and used it as my address in vietnam in the Vietnam on arrival visa application form. The official offered me the small return (about $20) in VND but I refused as the exchange was not good. She obliged and gave me the change back in dollars then.
Ho Chi Minh Airport Guide
I took a flight from Bangalore to Saigon and I can say it was the best decision. From Bangalore – Ho Chi Minh flight the views over the Ho Chi Minh city were simply fantastic. Irrespective of you take a day trip to Mekong delta from Ho Chi Minh or not, you need to at-least see the Mekong delta from the airplane. Meong Delta is truly one of the best attractions in ho chi minh city
The Ho Chi Minh airport is relatively small in size but quite modern in amenities. There is also a priority pass lounge available at the Ho Chi Minh City airport..
Atm ho chi minh airport: There are plenty of ATMs located just outside the Saigon airport building. Remember that ATMs have a withdrawal fees There are several money exchanges as well. The money exchanges don't have a 'fee' and the rates are very good..
How to get from Ho Chi Minh Airport to City
An essential part of Ho chi minh travel guide blog is how to reach from Ho Chi Minh Airport to city center. First things first, public transport in Ho Chi Minh city is very good and the easiest way to get transfer from ho chi minh airport to city is by bus.
Though, the public bus is not the option, there are several others. Ho chi minh airport transfer can be done by bus, train or flight. Getting from ho chi minh airport to district 1 by bus is simple, efficient and value for money.
Ho chi minh Airport Bus 152
The Saigon airport has an excellent connectivity by Bus with the city center. I caught the bus 152 from ho chi minh airport. It takes around 30-40 minutes to get to the city center depending on the traffic.
The bus 152 from ho chi minh airport is pretty basic – it has has a/c, and not crowded at all and did I mention it is very clean. The bus driver understands just enough English to take you to your destination in District 1. Ho Chi Minh city Bus ticket is incredibly cheap and costs only 5000/- dongs. You may or may not be charged extra for luggage (upto a max of 5000 dongs), I had a big hand bag and I paid nothing extra.
Alternatively, you can take ho chi minh bus 109 which takes you from the airport to the bus station in Pham Ngu Lao, the center of the city. The bus 109 is slightly more comfortable than 152 bus also costs a little bit more in comparison (20,000 Dongs = ~$1). You can take the same buses, 109 and 152 while going back from Ho Chi Minh city center to the airport. The buses go via Ben Thanh market.
Day Trips from Ho Chi Minh City
If you have already gone through the best attractions in ho chi minh, it's time now to look for places to visit outside ho chi minh city. There are quite a few day trips around ho chi minh city, but here are the top ho chi minh city day trips:
Cu chi tunnel: One of the most popular day tour in ho chi minh city. I also took this one and I can say this was a no go. Cu Chi Tunnel is a sure tourist trap in Vietnam. There is this one narrow tunnel that you get in and get out and that's it! Visit this only if you have nothing else to do in the city or looking to cross that list of day trip in Ho Chi Minh City!
Mekong Delta: Mekong delta is one of those fascinating day trip in Ho Chi Minh that one must take. And guess what? It is very much possible to draw up your own Mekong Delta itinerary and go on Mekong delta trip all by yourself. You can book the accommodation online, rent a motorbike or travel by public bus. Traveling by public bus is not difficult but you need to do your research before hand as locals hardly understand English. If you are staying for 2 days in ho chi minh city, give it at-least a day in Mekong Delta.
If you are short on time or just want to get over with it, take the day trip (or 2/3 days trip) to Mekong delta which is sold by every other hostel/ hotel and also the tour companies. As always ask at couple of places to get the cheapest prices. Remember these tour companies are just a front or agents who sell tickets, the actual trip is organized by few companies and all these agents sell more or less the same tours for a commission. Things to do in ho chi minh in 3 days should include a trip to Mekong Delta. 
Places to stay in Ho Chi Minh City
In this Ho Chi Minh Backpackers Guide we recommend the where to stay in Saigon. Let me begin by saying… District 1 is the best area to stay in ho chi minh city. There are many interesting places to visit in ho chi minh city. And there is a big list to go through in ho chi minh city district 1 attractions.
The best place to stay in the Ho Chi Minh is Bùi Viện, right in the heart of Ho Chi Minh. Bùi Viện is somewhat like Khao San road of Bangkok, which hosts the best hostels in ho chi minh city. Dare I say even more colorful than the latter.
Bùi Viện has everything that a traveler to Vietnam would want: plenty of cheap accommodation in Saigon, shopping marts (711 clones), restaurants for every budget and every food preferences (including vegetarians), coffee-shop, bars & pubs, and a loud, exploding night scene. Truly the best backpacker area in Saigon!
Note that Pham Ngu Lao runs parallel to Bùi Viện and is also a very good area to stay. District 1 is really the best district to stay in ho chi minh city.
How to reach Bui Vien, District 1 from Ho Chi Minh City Airport: The public bus from airport drops your very close to Bùi Viện. Just let the driver know and he would help you out.
Things to do in Ho Chi Minh City
What places to visit in Ho Chi Minh City completely depends on how many days to spend in Ho Chi Minh City. If you have less time, you will like see to ho chi minh city main attractions.Depending on your taste you pick your favorite list. Go for either historical places in ho chi minh city, or interesting places to visit in ho chi minh city. If you are living near bui vien street, do note that there many places to visit in ho chi minh city district 1.
My personal best places to visit in Ho Chi Minh city include, the Old Post Office, Notre Dame Church, and Ben Thanh Market. One of the top romantic things to do in ho chi minh city is the Dinner cruise on Saigon river.
Ho chi minh shopping guide
Shopping is one of the top things to do in hcmc. In fact, shopping is very popular in Vietnam and is considered one of the top fun things to do in ho chi minh. You will be amazed to see how many options you have while shopping in Saigon. Shopping in ho chi minh needs some serious haggling skills. If you are shopping for grocery or food, it is fairly simple.
You'd find branded Minimarts everywhere in Ho Chi Minh city, particularly around the Bùi Viện area. These minimarts are open round the clock and also sell alcohol. For the best prices head to Vinmart, other marts can't match its dirt cheap prices.
Ho Chi Minh City Food Guide
Non vegetarians would be spoiled for choice, even better if you eat sea food. Best saigon restaurants are concentrated in District 1, and it helps if you are staying in the area. Tourists also venture to Chinatown in ho chi minh for food. You can eat as cheap as you want, depending on where you prefer to eat. Best ho chi minh restaurants have extensive menu and dozens of specialties on their menu.
If you are like me and looking for best food in ho chi minh city, just follow what and where the local eats. Eat at the small food joints where you'd only see local sitting on plastic stools, to get the maximum bang for your buck.
The trademark dish of Vietnam is Pho (https://en.wikipedia.org/wiki/PHO), which is basically a noodle soup – usually made a beef or chicken. Vegetarian variety is also available at select places.
Vegetarians at disadvantage as usual, though it's not that difficult to find vegetarian food in Vietnam.. If you want to try Pho, visit restaurant chains like Pho 2000 or Pho 24, bit pricier but much cleaner imho. To find a list of Vegetarian/ vegan only restaurant head to happycow.net
Spring roll in Vietnam is a must try, and the vegetarian one is delicious as well. Rice paper roll are great too, except that they are not crispy as spring roll.
Ho Chi Minh Drinking Guide
Travel guide ho chi minh vietnam has to give details on alcohol and night life in order to help the tavelers. Alcohol in Vietnam is cheap, and when I say cheap, I mean really, really cheap. The best way is to drink like local, You can grab a corona for as cheap as 38k Dongs from mini-mart (In VinMart where else!)
Vietnamese Coffee
Surprise, surprise! Vietnam is known for its coffee and is currently ranked 2nd in the coffee production! Vietnamese coffee is drank cold. It's incredibly easy to make: Add condensed milk and ice cube to the freshly brewed coffee, stir well and tada… your Vietnamese coffee is ready!
Now, here it comes, one of my top saigon travel tips, which I must include in this Saigon travel blog. Strictly avoid Highlands Coffee, the supposedly upscale coffee chain which is spread like mushroom after the rain. Coffee at Highlands can be best described as bland and an insult to Vietnamese coffee. Seriously, can you imagine drinking Indian chai tea in a luxury hotel? Instead, head to small shops where locals usually go. There are many spots to have best coffee in ho chi minh district 1
Some of my the cafes in Ho Chi Minh include: Cat cafe Ho Chi Minh, Cafe om ho chi minh, and Cafe lu ho chi minh, a Saigon Cafe Maui.
Conclusion
In this ho chi minh blog I have presented several ideas and included many ho chi minh travel tips. Hoping that this ho chi minh city guide helps you plan your trip to Vietnam.