Cambodia Solo Travel Guide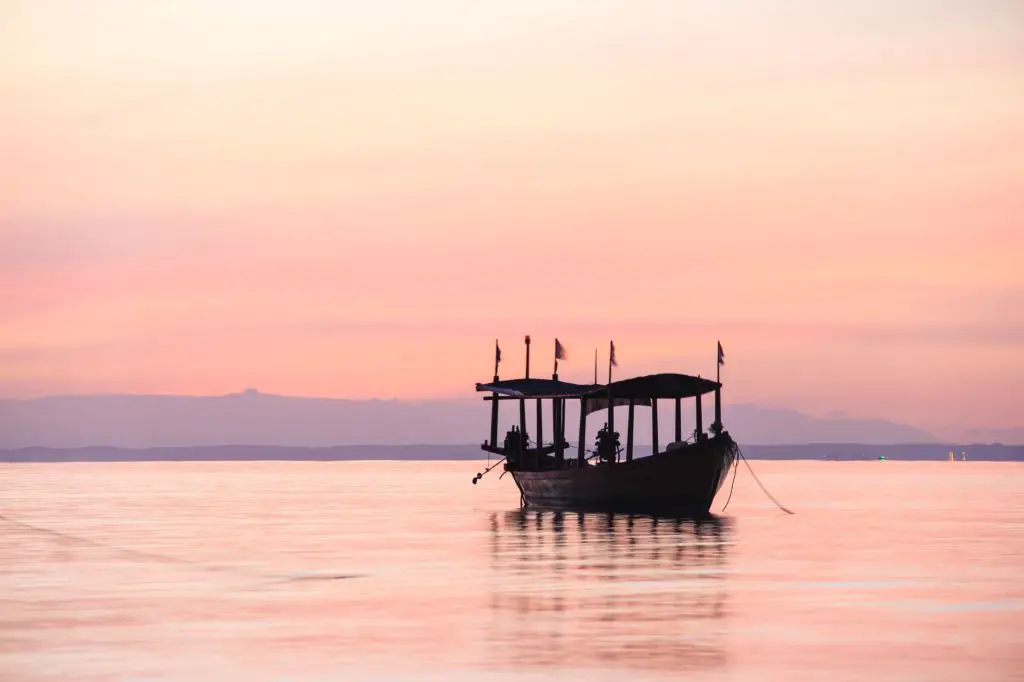 Read Now, The Himalayan Tsunami - a gritting new novel by Vidyut Rautela
I had a great time backpacking Cambodia, and this travel blog is the direct result of my solo travel in Cambodia. Everyone visits Cambodia for one big reason – The majestic Temples of Angkor Wat, which no doubt are very special, but this beautiful country has more to offer than just the Khmer ruins.
Tips for Traveling Solo in Cambodia Travel
In this Cambodia Travel Blog, I am going to share essential Cambodia travel tips that I learned from my first time Cambodia backpacking trip. Here are the things you need to know when traveling solo in Cambodia:
History: One of the poorest country in the world, primarily because of the centuries of oppression under different regimes – colonial, dictatorial and monarchical. And yet, you will rarely see people frown or getting angry. That is some ultra-positive make-lemonade-out-of-lemon attitude! Really gives you a perspective on life.
Understand: Poipet is the border town which is adjacent to Aranyaprathet town in Thailand. You'll notice the significant difference between the two countries. Chaotic traffic, pathetic roads and poverty everywhere as if you are back in India or probably worse.
Climate: is tropical, Nov-Feb is the best time to visit. Even in the winters, Dec-Jan, temperature remains high and days can get quite humid. It's a good idea to pack light, cotton clothing. I visited in late December and it was still scorching hot and humid, I can only imagine what happens in the summer.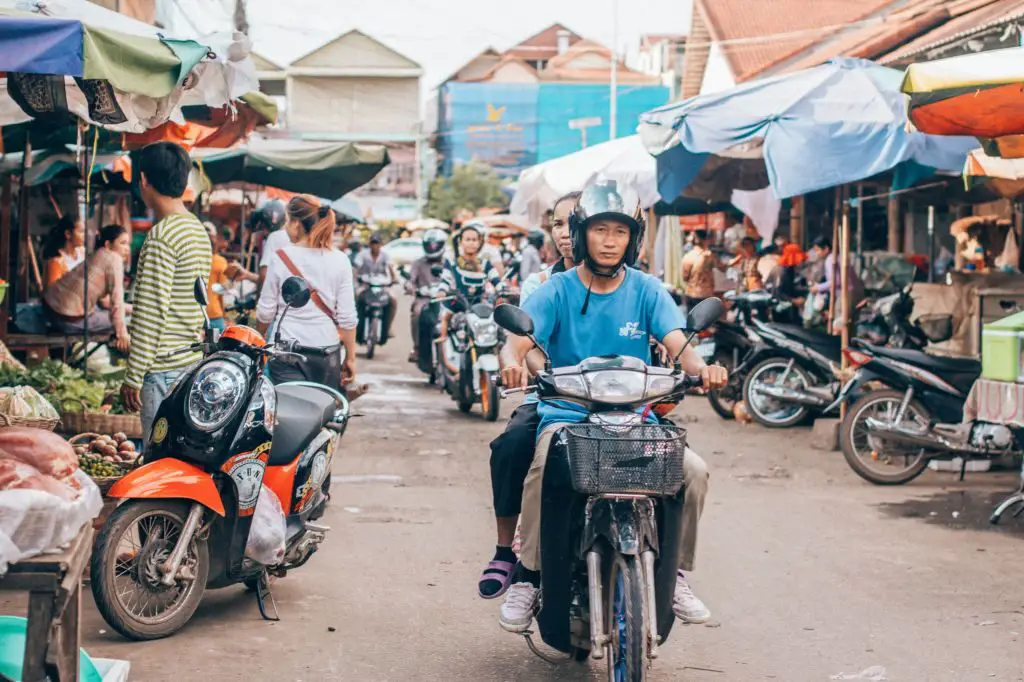 Culture: While population is largely Buddhist, imprint of Hinduism on the culture is clearly evident. The famous temples of Angkor Wat are nothing but Hindu temples dedicated to various deities from Shiva to Vishnu. The once glorious Khmer empire maybe lost but the civilization still lives on in the daily lives, food and language of the people.
Safety: Cambodia is a very safe country, people are friendly but not over-friendly. You won't be bothered, if you don't want to talk.
Getting there: To get from Bangkok to Siem Reap by bus, take the bus from Mochit bus terminal. You need to change the bus once at the border, as well as complete the visa formalities. The bus will wait for you while you get your Cambodian Visa at Poipet.
What to see in Cambodia: The no. 1 tourist attraction of Cambodia is Angkor Wat temple complex. It is located in the city of Siem Reap, just about 10 km from the city center (old market).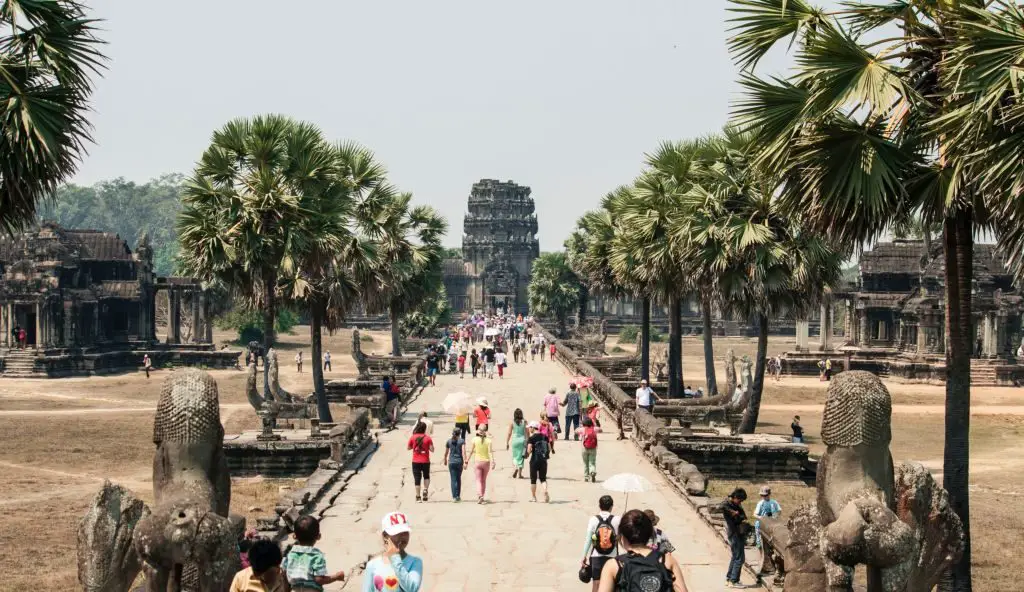 Where to stay in Siam Reap: Find an accommodation in the city center and hire a tuk-tuk to travel the sites.
Traveling to the Angkor temple circuit: The tuk-tuk would cost you a maximum of $14-15 for a day depending upon the distance covered. It is so because the temples are scattered around in a large area.
Cambodian Visa on Arrival: Visa can be easily obtained at the border or you can apply online. Cambodian Visa is available at international airports as well as the major border crossings.
From Poi Pet (on Cambodian side) border crossing it takes about 5-6 hours to reach Siem Reap by bus.
If you are coming by Thailand you can easily get a bus from Bangkok's Mochit bus station.
Buget: Everything travel, lodgings and dining-out are economical even in the most touristic place like Seam Reap.
Money: If you have USD you don't need to change money as USD are accepted everywhere. As a rule of thumb consider 1USD = 4000 Combadian Riel. This is the exchange rate followed by Cambodian people.
If you have Thai Bhat, withdraw some USD instead of changing THB to USD. In Cambodia the ATMs generally dispense money in both USD and Riel.
You can use USD and Riel (Cambodian currency) interchangeably. You can withdraw both USD and Riel at ATMs. Please note that there is an ATM withdrawal fees of $5 per transaction, so make an estimate beforehand how much cash you are going to need for next few days. Or better still make an estimation for the entire trip and either carry USD from home or withdraw in Cambodia.
Estimate how many dollars you would be needing for your trip and withdraw at one time because the ATM withdrawal fees at $5 is quite high.
Drink: Booze is quite cheap in Cambodia and can be purchased from mini-markets by simply walking in.
Drink juice, lots of it, tropic fruits such as mango, dragon-fruit is in abundance in Cambodia. The juice is quite cheap (around $1) and is often of very high quality (unlike the usual diluted ones in India), a perfect way to beat the heat.
Haggle: Be prepared to haggle for the services (hotel, tuk-tuk, food etc.) and goods (cloths, souvenirs etc) but do remember to not disrespect people. Cambodia is one of the poorest countries in the world, giving an extra dollar won't make you bankrupt.
Vegetarian Food: Vegetarians have limited food options, mostly you have to run on noodles and pizza. Thought, there are a few Indian restaurants in Siem reap old market area.
Getting Around: Interestingly, Cambodia have their own version of tuk-tuk, officially called remorque. Irrespective of what they are called, these motorized rickshaws are great, cheap way to travel around the city. Usually a Cambodian tuk tuk ride within the city costs $1 or a maximum of $2.
Rent a bicycle: Renting motorbikes are prohibited. And if you are caught driving one you have to shell out hefty fines. So, go rent a bicycle instead.
Cambodia Travel Blog: These Cambodian blog posts also includes useful travel info spread across as bit and pieces. Kampot: Kampot – Anybody home?, Kampot – Found God in Cave
Siem Reap Travel Blog: Siem Reap – The Smiling God, Angkor Wat Travel Blog
Cambodia Itineraries: Cambodia is a relatively smaller country with a limited number of tourist attractions that can be covered in a compact itinerary. The top Cambodian destinations are:
Siem Reap, Phnom Penh, Kampot, Battambang, Sihanoukville
3 Days in Cambodia: Siem reap – 3 days
5 Days in Cambodia: Siem reap – 3 days | Phnom Penh – 2 days
7 Days in Cambodia: Siem reap – 3 days | Phnom Penh – 2 days | Sihanoukville – 2 Days | Kampot – 1 Night
Siem Reap 3 days itinerary:
Day 1: Angkor watt temple complex
Day 2: Angkor watt temple complex
Day 3: Floating villages of Tonle Sap