North East India Trip Itinerary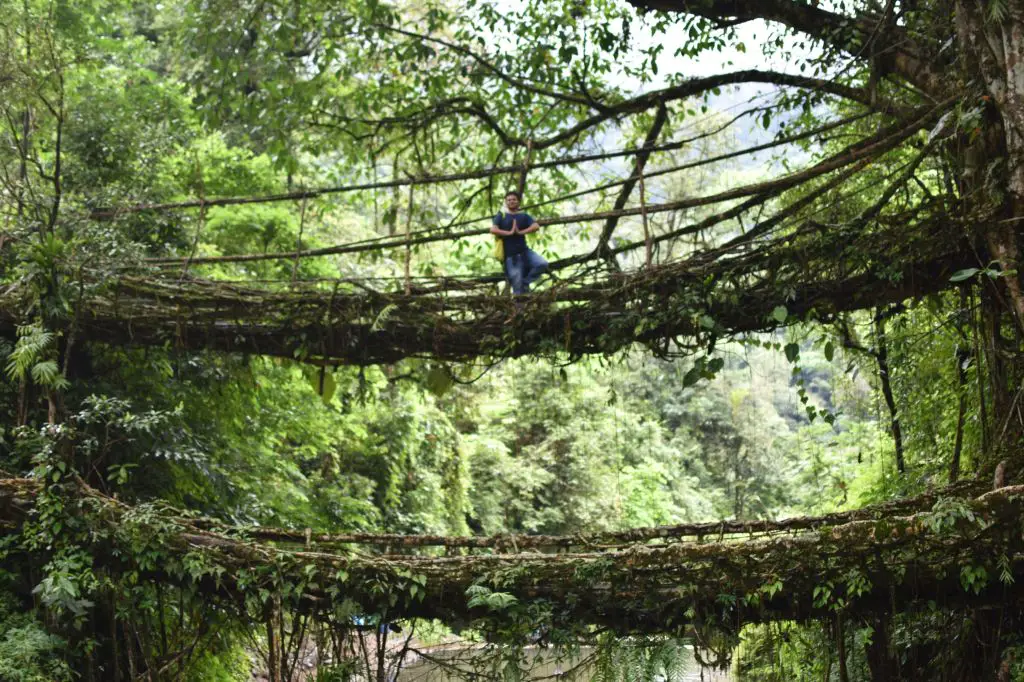 Read Now, The Himalayan Tsunami - a gritting new novel by Vidyut Rautela
I backpacked north east India and absolutely loved it. I will be honest it was a little tricky to plan my first north east trip as I was little apprehensive about safety. I began by researching on places to avoid and then went through the list of places to visit in north east India.
There is so much to see in north east India, what can I say, it is so difficult to pack everything in a short 7-10 days trip. Also as there was dearth of info or guides I decided to follow my own backpackers guide to north east India. In the end, I swear it was totally worth, backpacking north east India had been a truly wonderful experience.
As this was my very first solo trip to north east India, I decided to stick to the highlights of the region. It will be one more reason to come back to this beautiful region. In this
budget trip to north east India, I carefully considered the prices, including the airfare – the cheapest airports to fly in and out, cheap places to stay, cheapest way to travel around and so on.
As I researched on the internet I came to know the best places to visit in North East India:
Loktak lake in Imphal
Cherrapunji in Meghalaya
Tawang in Arunachal Pradesh.
Note, that the itinerary to north east is divided into two, depending from which direction you want to start. Also, in building this north east India solo trip Itinerary I have assumed you are a regular office goer or a college student, hence the travel starts on a weekend and ends of weekend. This way you only need to take 5 days leave! In that sense it is only a 5 days trip to north east India! Now, combine this with a long weekend and you will be down to only 4 days, Golden!
Without further delay here is my one week North East India Itinerary:
North East India Day 1 – Sat – reach tezpur/bhakulpong
North East India Day 2 – Sun – reach tawang in evening
North East India Day 3 – Mon – Tawang
North East India Day 4 – Tue – Tawang
North East India Day 5 – Wed – reach tezpur in evening
North East India Day 6 – Thu – reach cherapunji in evening
North East India Day 7 – Fri – reach double root bridge, stay the night.
North East India Day 8 – Sat – leave for shillong early morning
North East India Day 9- Sun – shillong to guwahati

North East India Itinerary – Reverse direction
North East India Trip Day 1- Sat – reach cherapunji in evening
North East India Trip Day 2- sun – reach double decker root bridge, stay the night.
North East India Trip Day 3- mon – leave for shillong early morning. reach shillong by evening.
North East India Trip Day 4- tue – reach tezpur by evening.
North East India Trip Day 5- wed – leave tezpur, reach tawang in evening.
North East India Trip Day 6- thu – tawang
North East India Trip Day 7- fri – tawang
North East India Trip Day 8- sat – reach tezpur in evening
North East India Trip Day 9- sun – Tezpur – guwahati
If you can add couple of extra days, I will suggest the following itinerary for north east India:
North East India Trip Day 1 – Thu – Reach Imphal, travel to Loktak lake
North East India Trip Day 2 – Fri – Visit Loktak lake
North East India Trip Day 3 – Sat – Catch the flight to Guwahati, Travel from Guwahati to
Cherapunji