Don Muang Airport to Khao San Road a4 bus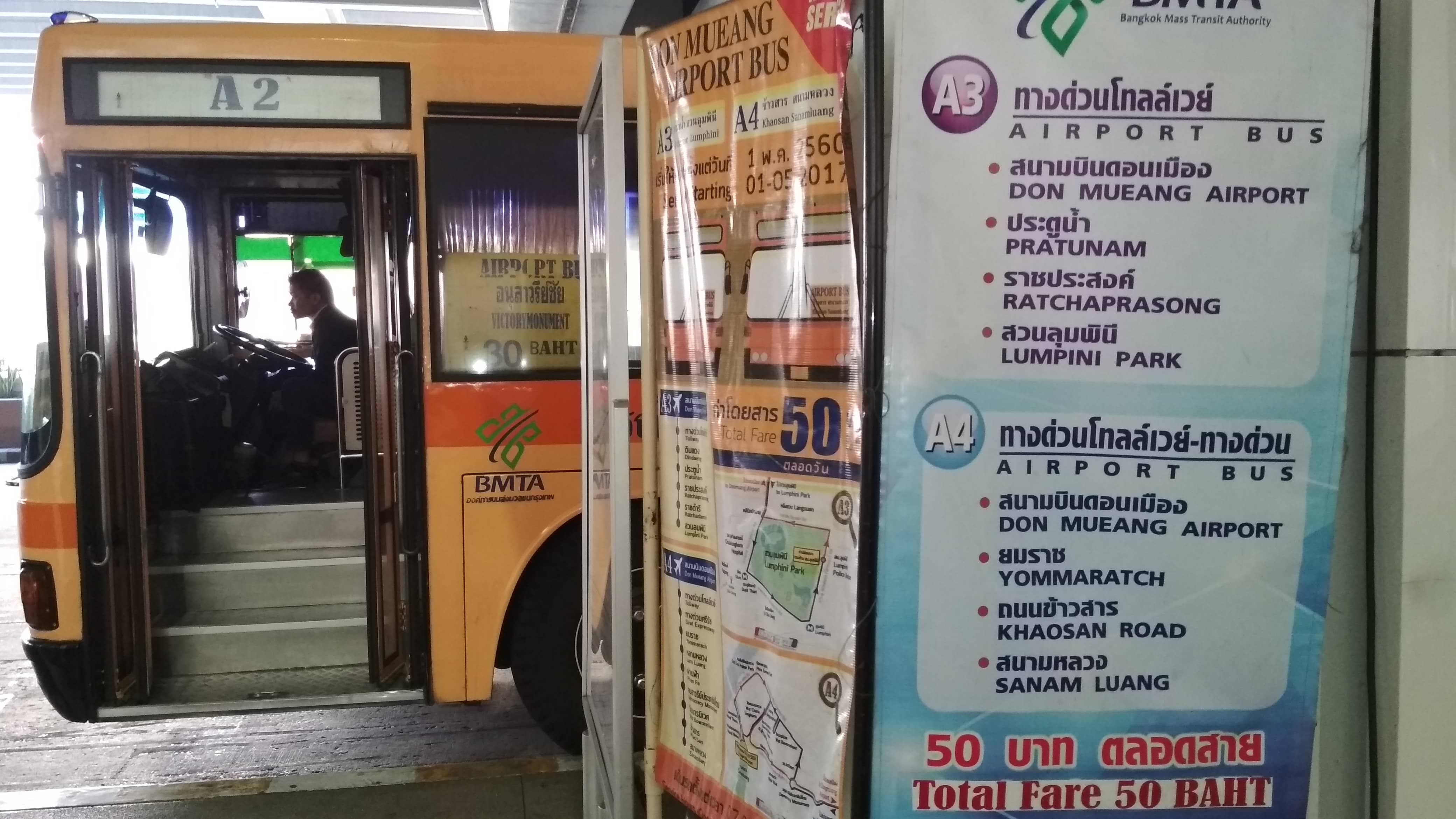 Read Now, The Himalayan Tsunami - a gritting new novel by Vidyut Rautela
Don Muang Airport to Khao San Road A4 bus
If you have just landed in Thailand and are looking for a low cost way to get from Don Muang Airport to Khao San Road, then read on this Bangkok guide post. I wrote this post after my own solo backpacking trip to Bangkok.
As it happened, I wanted to board the bus quick so I headed straight to the DMK airport exit as soon as I received my Thai Visa on arrival. But the problem was I wasn't clear which bus goes from DMK airport to Khao San Road.
Taking the bus from bangkok airport to khao san road is simple, simply follow the instructions mentioned in this travel blog.
Taking Don Muang Airport to khao san road taxi is a good and fast option but is little bit expensive as compare to the a4 bus to Khao San Road. I have taken the a4 DMK airport bus myself and will guide you from my own experience. I have also included the a4 Bangkok Airport bus price, timing and ease of getting it. I was traveling solo in Thailand, and realized that this information might be helpful to other travelers.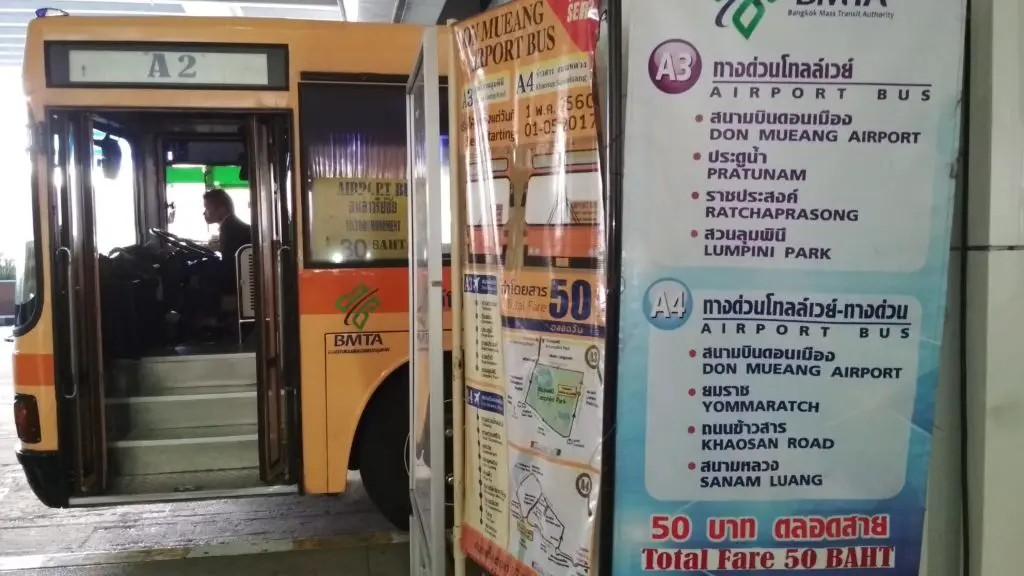 The lack of public transport in Bangkok is however not entirely correct, as on the road just outside the Don Muang airport there are two bus stops on either direction. The challenge often is to understand the bus routes and on top of that the Thai bus conductors more often than not do not understand English. Read on, if you want the express bus from don muang airport to city (khao san, sanam luang area).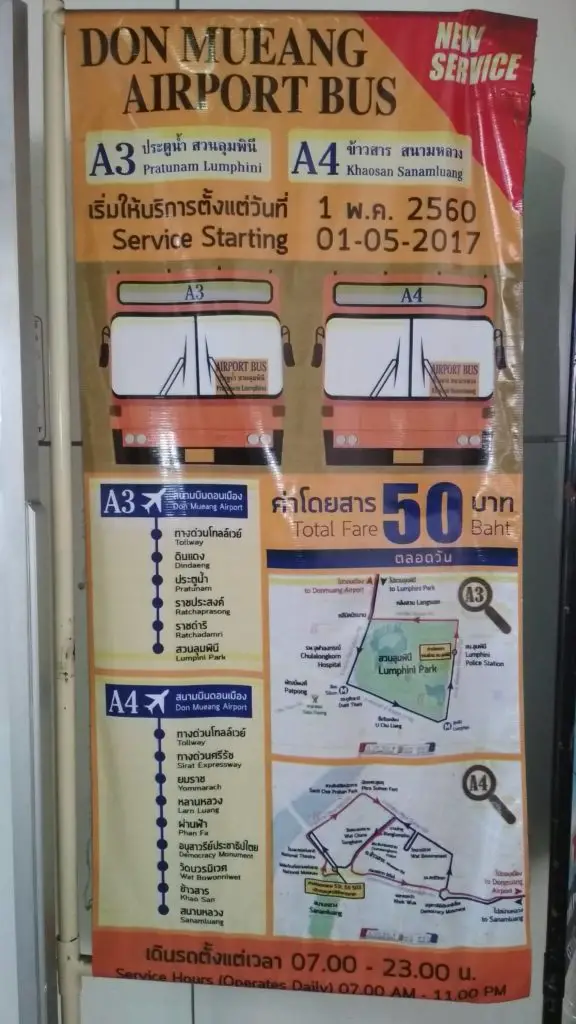 The best and cheap(est) way to get from Don Muang Airport to Khao San Road is to take the a4 airport bus.This Bangkok airport bus can be taken right at the arrival gate.
The a4 Khao San bus runs with a half an hour frequency, so there is not much waiting time as well. The best part is that the a4 airport bus costs only 50 THB (100 INR/-) and it takes just about 45 minutes to reach Khao San from DMK airport. The a4 bus route goes through the express way and hence the short time taken.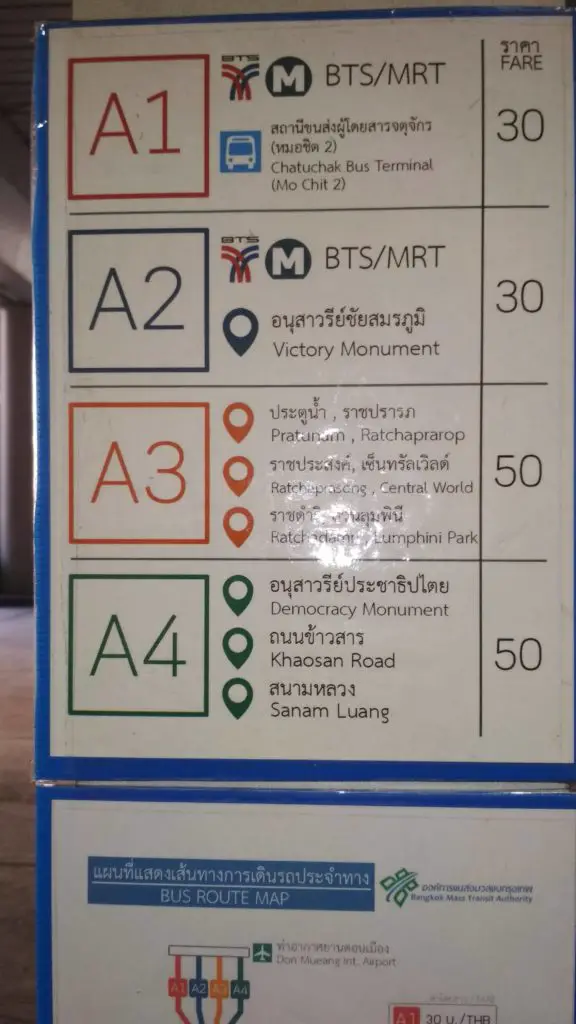 Good thing is, there is no language problem as the a4 bus directly goes to the backpacker area of Khao San.
The a4 bus has aircon, spacious and you can easily keep your luggage. All the above facilities at a cheap rate makes this bus the best don muang airport transfer.
The a4 bus runs from Khao San to Don Muang airport as well, so it works both ways!
A4 bus schedule – DMK Airport to Khao san road
The first bus from DMK airport to Khao San is …
Check the below map for your reference.
If you found this guide helpful, don't forget to like it so that other travelers can also be benefited!
---
PS: You can also take the bus 59 to Khao San but it doesn't go through express way and so is terribly slow. From Don Muang bus 59 (Bus 59 route) costs about 30 Baht can be taken after you exit the airport after you come out from the right of the arrivals. I'd not recommend this though. The bus is not very frequent as well. I waited for it once for about 40 minutes and yet it didn't show up.