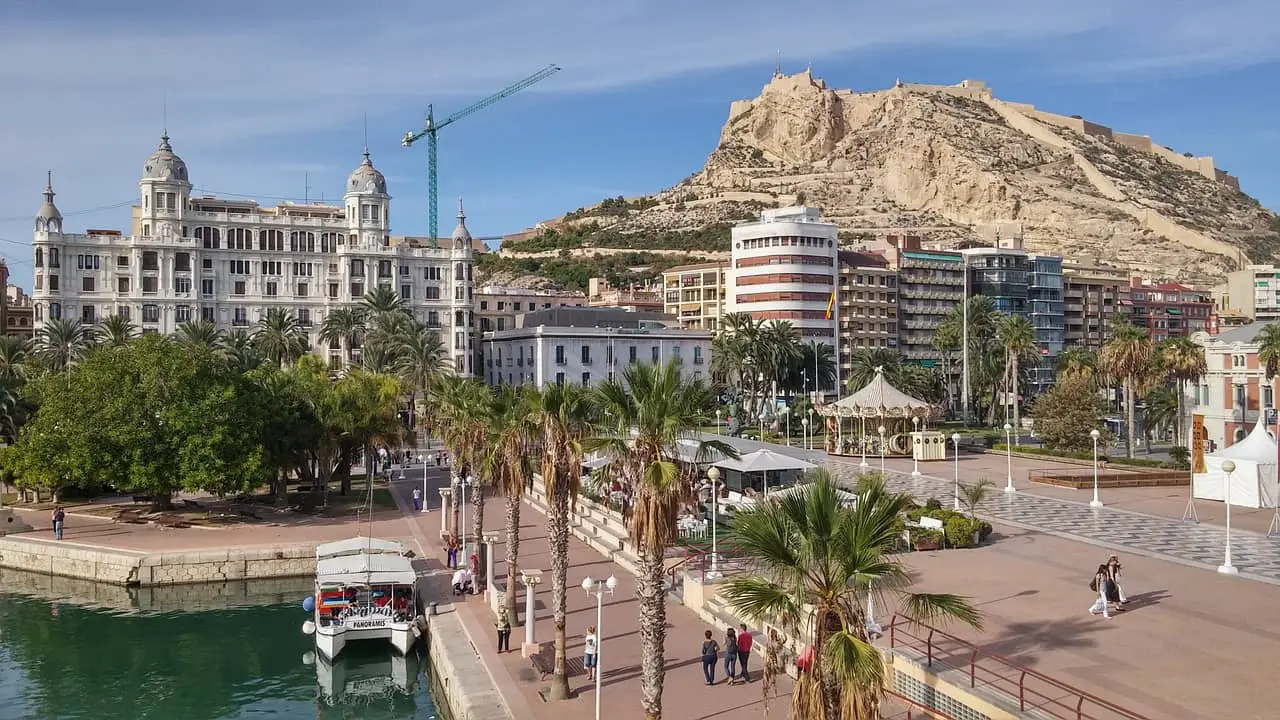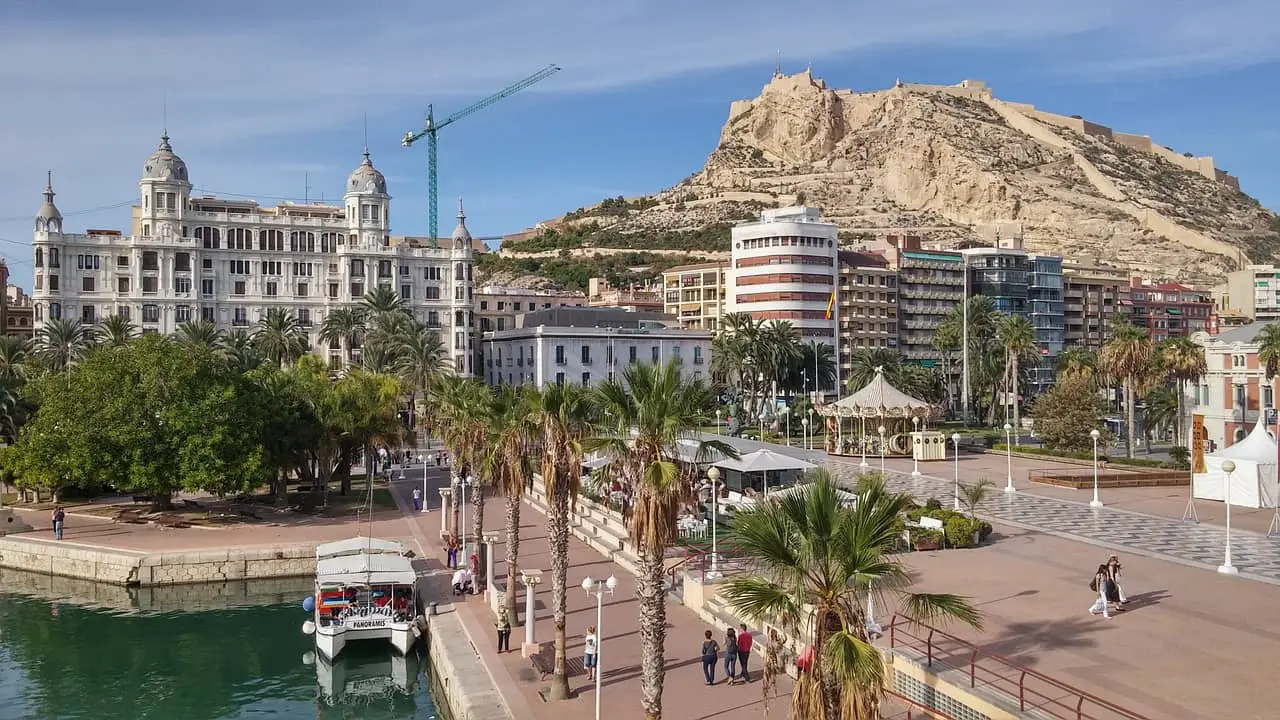 As the airport bus rolled on its way to the town of Alicante I was astonished how different Spain was from the rest of the Europe. It seemed as if I had stepped out of Europe; no rolling hills, no endless grass fields, no towering mountains. All around us were dry flat grounds dotted with huge boulders stretching up to horizons, I almost jumped with the first glimpse of the deep blue Mediterranean.
Spain appeals to everyone. This was definitely the place you could party till dawn, nights after nights, and this was the place you could spend eternity meditating with a view of the blue expanse.

Earlier, as soon as I dropped off I booked the cheapest hostel I could find on hostelbooker, located anywhere near the center. But here's the thing, the address was so confusing that I meandered for more than 45 minutes in the maze like streets of Alicante and still couldn't find the Goddamn place. To make it worse, the heat was scorching and I was carrying a 10kg backpack on my back. How did I get it through as a cabin baggage, you ask? I have my ways…

Why was I not using Google maps, you ask. Because stupid me hadn't downloaded the offline map.
And then I met my angel, an Indian looking middle aged woman riding a Maruti looking car stopped right next to me. Before she could say anything I spoke to her in Hindi, ha ha! I do it every time. If the other speaks his language why shouldn't I speak mine? We are not going to understand each other anyway.
Anyhow, I did so because I was convinced she was Indian, but guess what I got an instant reply in Spanish. I had absolutely no idea what she said as my Spanish skills was limited to Si and Tack (oops… that's Swedish Thank You). As if she knew what I was saying, she opened the door of her car and I hopped in without a second thought.

Just take me somewhere, I thought. I showed her the address and she too drove around confused before she made a phone call and sorted it out. Long story short in next fifteen minutes I was standing at the front of my hostel. Damn! She forever raised the bar for hospitality and helpfulness for me. How far would you go to help a total stranger?
My hostel was as hostels are, quite laid back. I was assigned a bunk bed in a 12 room dorm. The room was but dark but hell I cared, I was not going to sit there all day anyway.

I changed into shorts, grabbed a towel and headed straight to the beach. It was a downhill walk as the city of Alicante is situated on a hill overlooking the sea. A nice swim in the cool Mediterranean sea (along with beach full of Swedes) took the tiredness of the travel away. There are several direct flight to Alicante from Malmo, and Alicante is quite popular destination among Swedes besides Thailand.

This was also around the time when I began to hate Samsung phones, and which forever spoiled Samsung as a brand to me. The phone suddenly developed a huge heating problem and the battery drained in a matter of minutes.
I had an early train to catch, and I woke up again and again checking up time in my laptop. Needless to say, I didn't get much shut eye and felt really tired leaving Alicante. I could definitely use a few relaxing days in this beautiful resort town. With a broken sleep, I got into the train to Valencia, which would ultimately lead me to my next destination, Madrid. The city of Madrid, where I eagerly looked forward to, to meet my Spanish friend and his family.
Until then, as the Spaniards say, ¡ Adiós! Amigos.


Save
Save
Save
Save
Save