✓ You on Insta?
👍@triplyzer
---
✓ Find the best offers on your
Stays on 🏡 booking.com
---
✓ Deals on Private xfers, SIM Cards, City tours, Day trips
on 🛵 GetYourGuide
|
on 🛵 Klook
---
I walked up and down impatiently as I waited for the SpiceJet flight to Bagdogra, which was delayed for the nth time.
Being a neighboring country, Getting to Bhutan from India should be easy peasy… right? At least this is what I thought when I planned backpacking to Bhutan.
Seriously, I had it enough but there was little I could do except maybe window shop or walk end to end. Some passengers even fought with the airline staff but I saw no point in arguing, it wasn't a BMTC bus (Bangalore govt. bus) that would start if you put enough pressure on the conductor.
Outside, the sun was at its full blazing glory, in a minute my tee shirt was completely soaked, and I am talking about October weather! The area surrounding the airport looked as it was long abandoned – trashed streets, dilapidated buildings, rusty old shops that seemed to be there, untouched, for ages.
It looked like a place from one of those YA dystopian novels. This really was Kolkata, old, tired, refusing to change, refusing to reinvent – a bit like Detroit I guess.
When the flight finally arrived it was late in the evening, and by that time I had expected myself to be in Thimphu. But here I was still in Kolkata. I wondered if I should switch my plan and go to Gangtok – Darjeeling instead of Bhutan.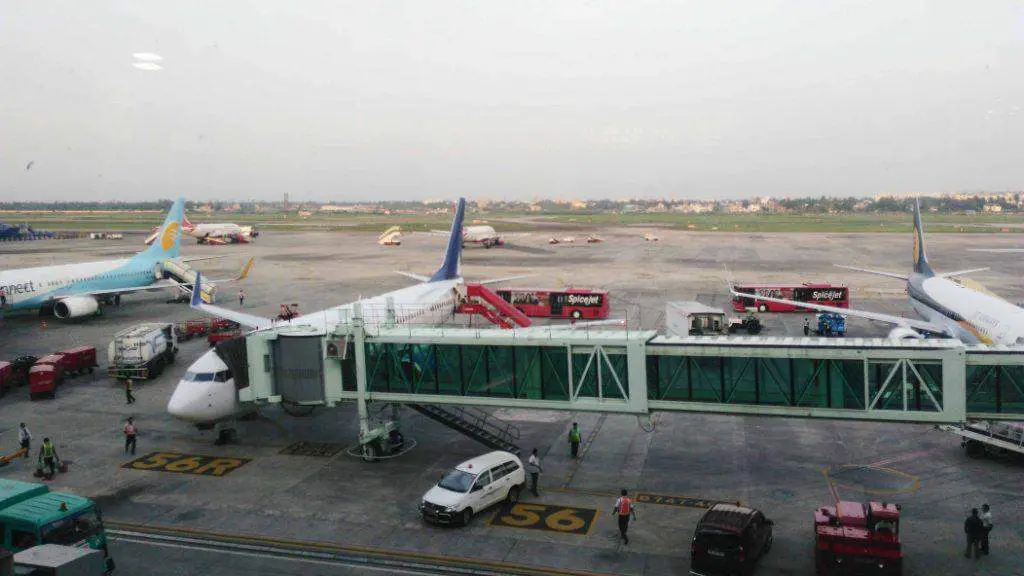 Bagdogra was the center point and I could choose to go either to Bhutan or to Gangtok-Darjeeling from there. I was damn flexible as I had no hotel booking (winging it as usual) and no fixed itineraries to adhere to.
I decided to keep the options open and let the fate decide it for me.
Boarding started and the voice of the captain crackled through the microphone. The captain of the SJ flight was a woman. Hmmm…
I crossed my fingers and put on the seat belt. Years of flying and I still get a churn in stomach every time I fly.
Interestingly, we waited for eight hours for a flight which took less than forty minutes.
I rushed for the exit just as everybody when we finally touched down. We all were so late, to get somewhere; somewhere?
And in that mad, mad rush I bumped into a guy from Chennai. We both reached the prepaid cab booth at the same time. I was still undecided which way to go, but the guy solved the problem. You see, Ravikanth was working in a govt. installation in Hasimara.
Hasimara was located next to Jaigaon, the gateway to Bhutan. He offered me a seat share to split the fare. We got talking and he offered me a night's accommodation too. He made an offer I couldn't refuse.
So, I had the answer I was looking for: I was going to Bhutan.
I took some cash from an ATM when we stopped at Hasimara, after-all I had to pay my share of fare. Oh, you are wondering I wasn't carrying enough cash?
Well, typical me.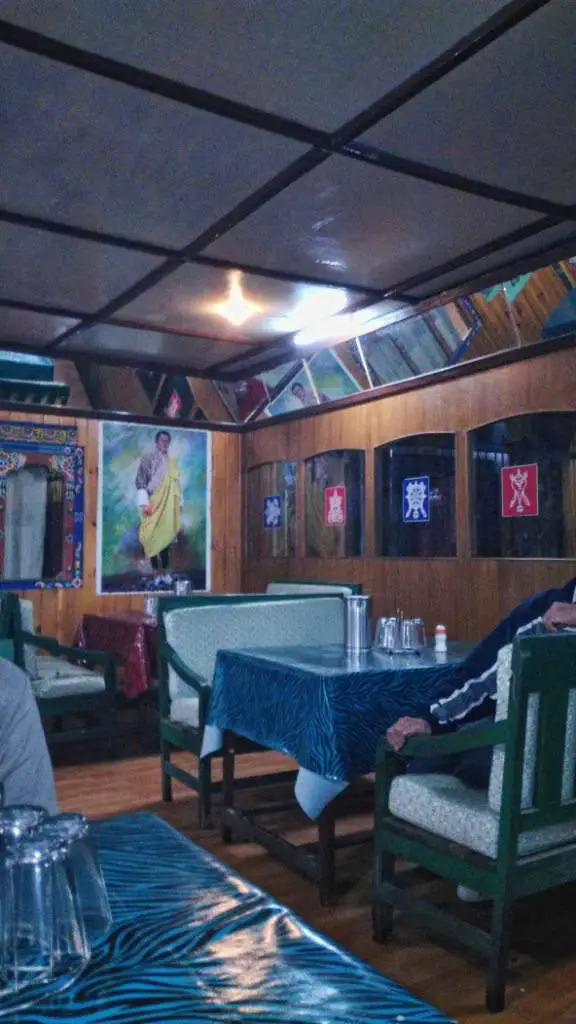 The cabbie dropped off right at the gate of the government quarters. And as it happened, the security at the government installation didn't let me in. Ravikanth tried to reason but to no avail.
Gosh, what do I do now? It was almost midnight, the city was completely shut down.
I ran for our taxi and asked the cabbie for his help. He was heading to his friend's place in Jaigaon. I asked him if he could take me to a hotel. He thought for a moment, made couple of calls and offered me the ride.
The next twenty minutes ride which took us through local bazaar and deserted roads cutting through tea gardens was uneventful. Except, except for a man walking alone in the dead of the night. We saw him up close as we passed by him. Something was off about him…
He was missing a head. Thinking about that night still gives me chills.
Or was it my mind playing tricks? It could have been the case, I've not slept a bit for more than 36 hours straight.
The cabbie dropped me at the hotel, it was certainly not the best one for the price but I had only few hours to kill.
In the morning at the checkout time I asked the guy at reception about the Phuntsholing gate. He gave me the direction and also a warning that solo travelers were not entertained. It came as a bit of shocker, I wasn't prepared for it.
What he said turned out to be true, the solo guy who stood in front of me in the queue to get the permit was returned back. What do I do now?
There was an internet disruption before my turn came. The officials declared lunch and it gave me enough time to think. I teamed up with another solo guy and quickly put together an itinerary.
– 1 day in Paro, 1 day in Thimphu…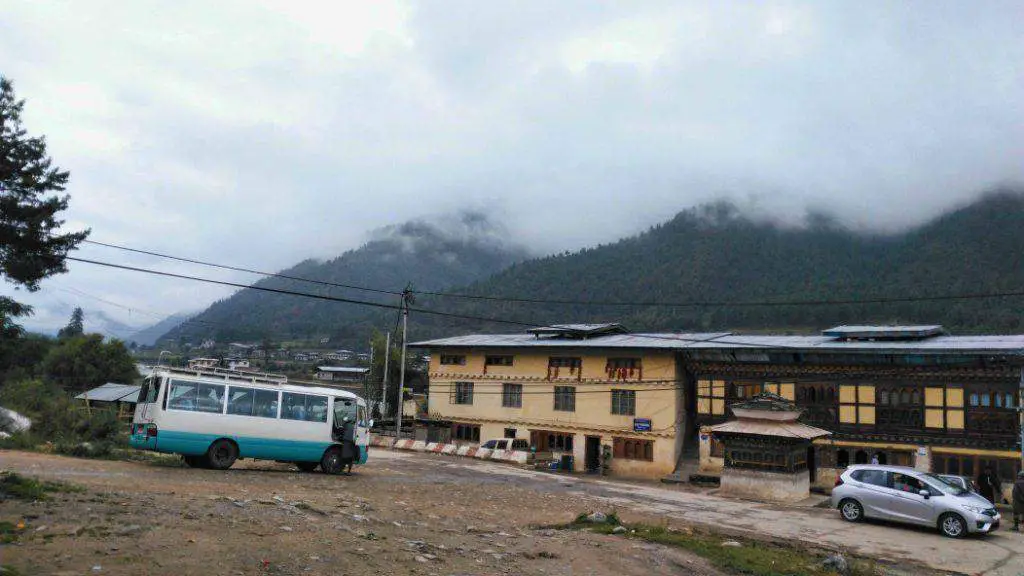 Fortunately, when the office opened again after lunch, internet connectivity was (magically?) restored. Our turn came, I cut through the crowd and handed the application with a firm hand; from inside I was bit nervous though.
The officer asked couple of questions as he took a quick glance at me.
Fifteen minutes later, my name was called, an official came out with the permit papers in his hand.
Bhutan I was coming.
✓ You on Insta?
👍@triplyzer
---
✓ Find the best offers on your
Stays on 🏡 booking.com
---
✓ Deals on Private xfers, SIM Cards, City tours, Day trips
on 🛵 GetYourGuide
|
on 🛵 Klook
---