I took a solo trip to Bhutan from India and had a gala time! In my opinion, it is quite easy to do solo travel to Bhutan for Indian nationals. And, I am confident that this travel blog will help you plan.
Bhutan visa for Indians
Getting a Bhutan visa for an Indian national is quite simple. While Backpacking in Bhutan remember the tip that a Passport or a voter id card is a must for citizens of India to get entry permit for Bhutan. Note that any other type of id including Adhaar card is not accepted.
The officers at the immigration center are very strict and won't listen to any of your pleas. Most likely (99.99%) you will be returned back if you don't carry the proper id. Good news is that even if you don't have the proper id you can still visit and stay in the town of Phuntsholing
The permits to visit Bhutan are free and are issued at few of the crossings, Phuntsholing being the most popular among those. Phuntsholing is located next to the town of Jaigaon which lies on Indian side. The two cities are separated by a wall and a gate that allows the flow traffic between the two.
Try to reach the permit office as early in morning as possible as it gets crowded later during the day.
If you are a solo traveler from India visit Bhutan on a weekday. At Phuntsholing border crossing authorities don't issue permit to solo travelers on Saturday and Sunday. Remember Bhutan doesn't encourage backpacking, and you should avoid looking like one at all cost.
How to reach Bhutan | Backpacking Bhutan
Getting to Bhutan by Flight
The international airport in Bhutan is located in the small town of Paro which is about a distance of couple of hours from the capital city of Thimpu. Unfortunately, your flying options are very limited as the only two operators allowed to fly are Druk Air (dominant player) and Bhutan Airways (relatively new).
People backpacking to Bhutan from India will rejoice the fact that the closest airport to Bhutan on the Indian soil is Bagdogra Airport. The little town of Bagdogra is located very close to the bigger city of Siliguri. Siliguri is also a gateway to the picturesque town of Darjeeling and the beautiful Himalayan capital Gangtok. Check my travel blog post on Darjeeling and Gangtok for more details.
Phuntsholing remains the most popular entry point or border crossing for the Indian travelers. This is where you will be coming when you arrive by flight at the Bagdogra airport.
Bagdogra is well connected to Delhi with several flights daily, and as well as to Kolkata. Tourists arriving from Mumbai, Bangalore and Chennai can take any economy flight such as Spice jet which connects to Bagdogra via Kolkata.
Whether you are solo female traveler to Bhutan or male traveler, at Bagdogra airport you can easily find someone to share a prepaid taxi to Jaigaon. Simply stand near the prepaid booth which is located on the inside, on the left of the Bagdogra airport exit.
Wait for few minutes and talk to people, you should be able find someone going in the same direction. Note, it is perfectly okay to travel by the road as the road condition is perfectly fine and not deteriorated as mentioned in several blog posts (perhaps those posts are old).
Alternatively, if you are on a budget trip to Bhutan, you can take an auto to the New Jalpaiguri and catch a bus or a train from there.
However, the cheapest option, if you are on backpacking trip to Bhutan, would be to take an auto (max 40 rupees) to "Bihar mod" which is located very close to the airport and hop on to one of the buses coming from Nepal. Yes! You heard it right, buses coming from Nepal. The bus will take you to Siliguri.
I traveled from Bangalore to Bhutan, the flight to Bagdogra was through Kolkata. There was a massive delay in my connecting flight but it turned to be all right in the end.
Buses are the major public transportation to get around in Bhutan. The bus network is very good and the services are provided by private operators. The coaster buses provide an economical and comfortable means of transportation.
Backpacking in Bhutan is quite comfortable as the air as well as ground connectivity is good. The towns in Bhutan are well connected with each other by domestic flights. Note, that the flights are not very frequent, so plan your accordingly.
Travel to Bhutan by Road
The three land border crossings are located along the Indian border: Phuntsholing, Gelephu, Samdrup Jongkhar.
The Indian town bordering Phuntsholing is Jaigaon and you can just walk over from Jaigaon to Phuntsholing. From Phuntsholing you can take a coaster bus to Thimpu or you can hop onto a shared taxi.
If you are on a budget trip to Bhutan, shared taxi are readily available from Phuntsholing taxi stand which is bit of a walk (15-20 minutes) uphill from the permit office. Note that buses go on scheduled time, and strictly adhere to it as well.
Indians can bring their cars though they need to obtain a car permit to enter.
Getting to Bhutan by Rail
If you are traveling solo to Bhutan, you should know that the country doesn't have a train line, not surprisingly, because of its mountainous terrain. The nearest railway station to Phuntsholing is the Hasimara station in India. Hasimara is about 17 km from Jaigaon and you can easily travel between the two in a shared auto. Note that Hasimara is a relatively small station and not many trains cross through it.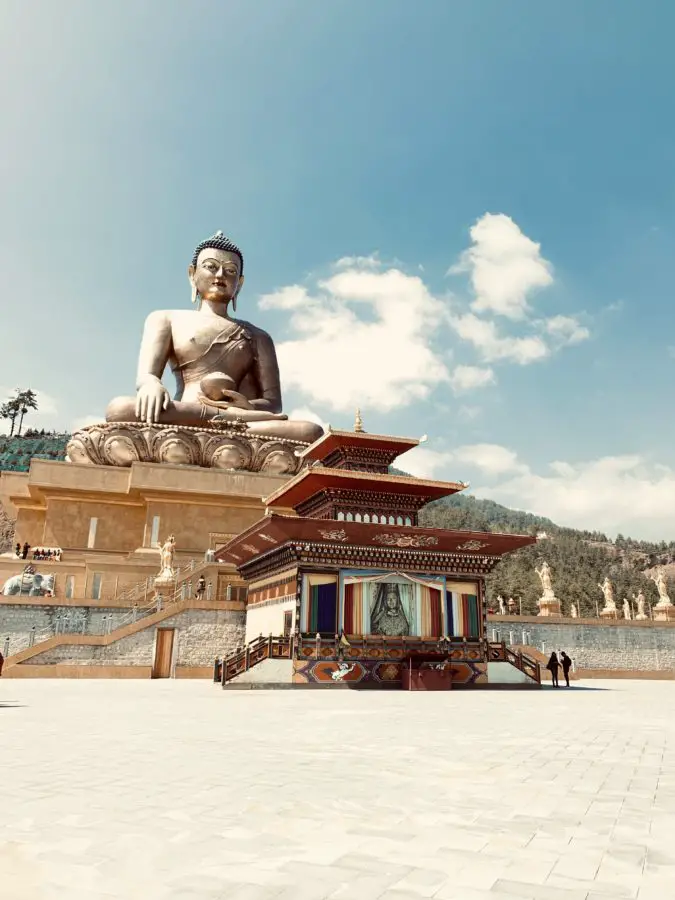 When traveling by train to Bhutan probably your best option is New Jalpaiguri Station which is quite a busy station. From New Jalpaiguri you can either take a local train to Hasimara or travel by shared taxi/ bus to reach Jaigaon. Once at Jaigaon you can just walk over the border to Phuntsholing.
Money Exchange
Indian money is widely accepted you can get by anywhere in the country with Indian notes. It's still wise to keep local Bhutanese currency with you, for just in case scenarios.
While backpacking Bhutan, get your Indian money exchanged in Phuentsholing, just walk in into any of the restaurants and ask for BC (Bhutanese currency). While returning back to India you can repeat the same process to get IC,
if you are out of luck, just go to permit office and ask for an exchange with the people waiting for their permits. I actually followed later approach, and can vouch it works!
There are visa atm everywhere in Phuntsholing and Thimpu, there are a few in Paro and I even saw one at Jakar. But at the same time carry enough cash for just in case scenarios.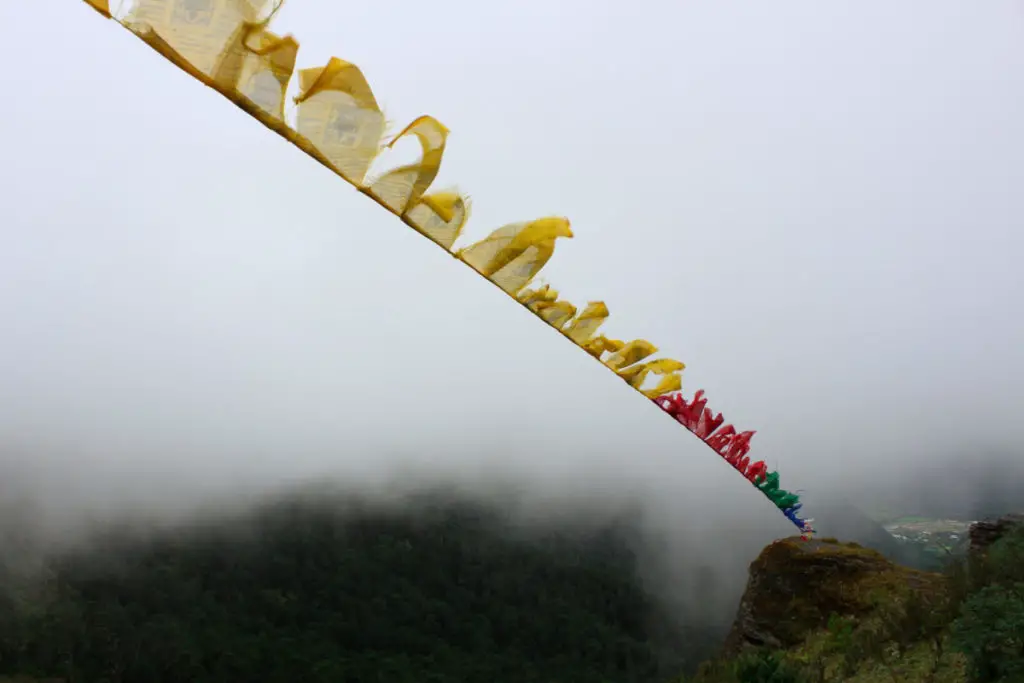 Good news for Indian traveler traveling to Bhutan is that the currency conversion is pretty straightforward.
1 INR = 1 Nu. Also, Indian currency is widely accepted and used interchangeably with the local Bhutanese currency.
The only other country that I've seen seamlessly allowing two currencies is Cambodia. Cambodia allows people to use US Dollars and Cambodian Riel interchangeably without hassle. For more details on my Cambodian adventure check my blog post on backpacking Cambodia.