✓ You on Insta?
👍@triplyzer
---
✓ Find the best offers on your
Stays on 🏡 booking.com
---
✓ Deals on Private xfers, SIM Cards, City tours, Day trips
on 🛵 GetYourGuide
|
on 🛵 Klook
---
One of the most popular travel destinations in India, Munnar is as lovely and charming as Wayanad, Coonoor, and Mysore. The dreamy Munnar is one of the best hill stations in South India. If you have only 2 days in Munnar, read on this travel blog.
If you are coming here for a 2 days trip from Bangalore, you will be pressed for time to explore Munnar. Hence this post to help you fit as many of Munnar attractions in short span of time.
Here is my list of main places to visit in Munnar in 2 days:
Day 1:
Tea Gardens of Munnar
Kolukkumalai Tea Estate
Blossom International Park
Munnar Day 2:
Madupetty Dam
Eravikulam (Rajamalai) National Park. Rajamalai
Munnar Sandal Valley Tour
Do you like to see wild animals, or maybe rolling hills, or maybe you are on a honeymoon trip to Munnar, or boating or perhaps want to walk in a well curated garden? There is something for everyone!
So, pack your bags, read this Munnar blog and figure out what needs to go in your Munnar 2 days itinerary! I know it's a difficult to make the choice as I too visited Munnar on a short trip.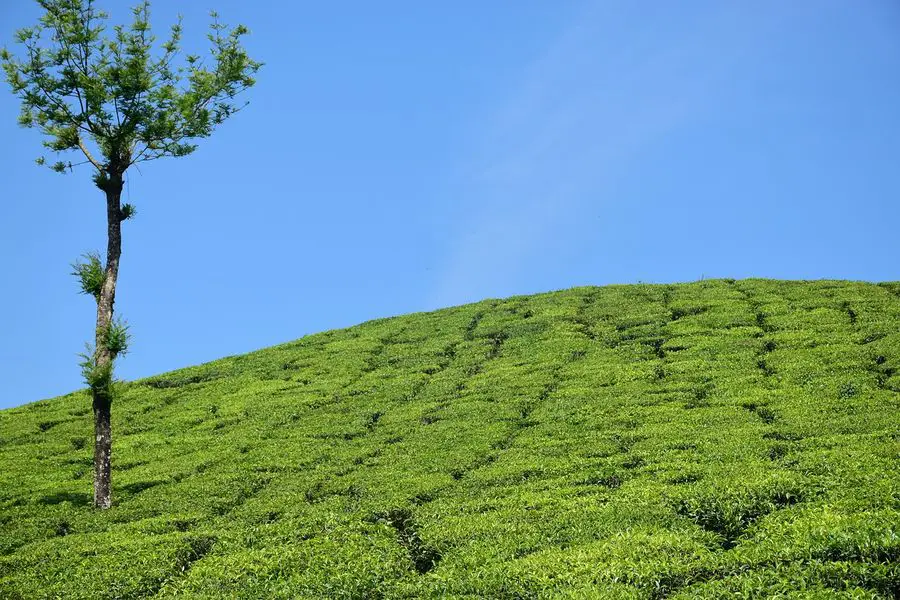 I loved Munnar as much as I loved other hill stations of South India – Ooty and Kodaikanal. With my recent trip to Munnar, I have compiled this travel guide keeping in mind the most famous tourist places in the city.
There are way too many places to visit in Munnar in 2 days. So, which sight seeing places in Munnar you want to visit depends completely on your interest!
Thinking about visiting an offbeat destination? Plan your trip with my north east India itinerary.
Day 1
Tea Gardens of Munnar | Places to Visit in Munnar in 2 days
What is first thing that greet every traveler who arrives? What is that local sightseeing in Munnar that you can't wait to do?
Yes you guessed it right! The Tea Gardens of Munnar. They are a must to do addition to every 2 days Munnar itinerary.
There are several tea factories in Munnar including the Tata tea. The tea meadows of Munnar are for sure one of top attractions in Munnar.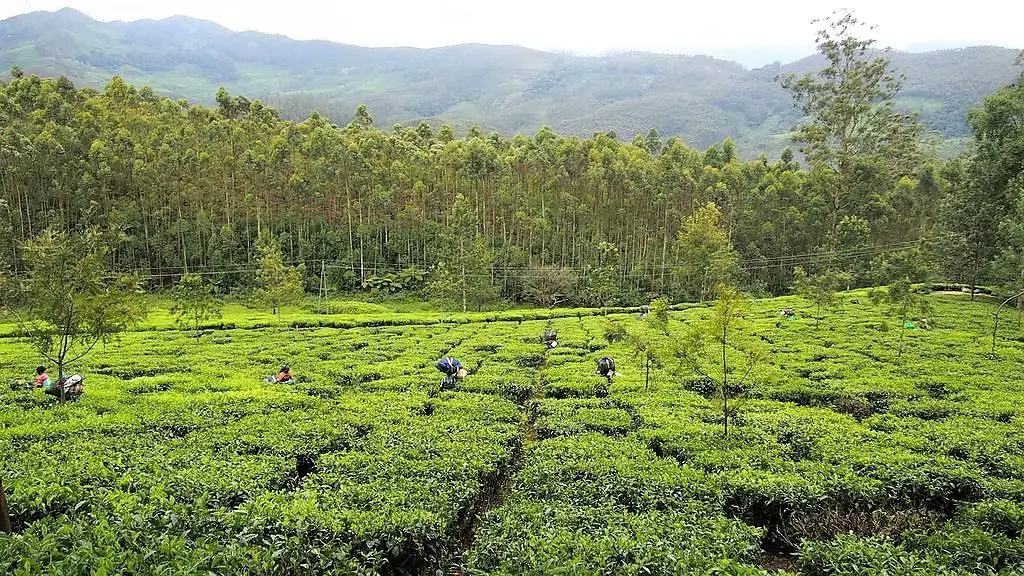 These tea gardens even have their own tea factories. Most of the tea factories are open to visitors and even entertain them by given them a tour of the facility and the factory.
Reasonably so because tourists bring business to them by selling them their tea products (tea, essential oils, and spices) from the factory shop. Tea plantation in Munnar like Letchmi Tea Estate, Kanan Devan – are located very close to the center and are quite popular as tourist places in and around Munnar.
Kolukkumalai Tea Estate | Places to Visit in Munnar in 2 days
Next, in your 2 days Munnar itinerary is the beautiful Kolukkumalai Tea Estate.
The famous tea garden of Munnar is located on the crossroads of two states – Kerala and Tamilnadu and the one-hour ride will take through some of most breath taking scenery of the Munnar region.
And what more, the Kolukkumalai Tea plantation in Munnar claims itself to be the highest organic tea garden in the world, so you can even rave about it to your friends and family afterwards!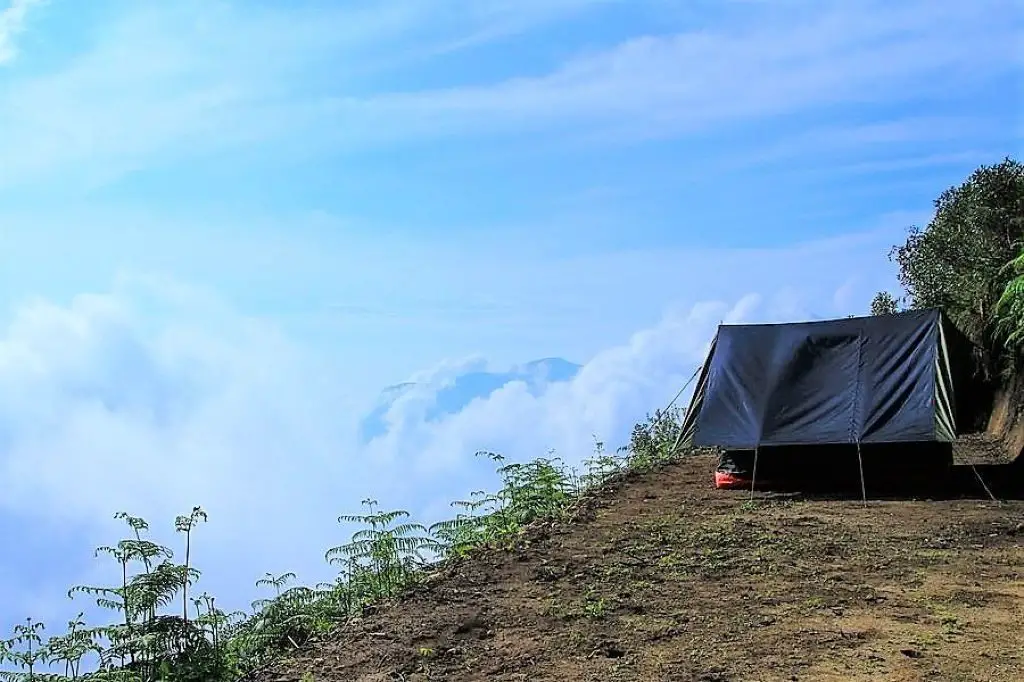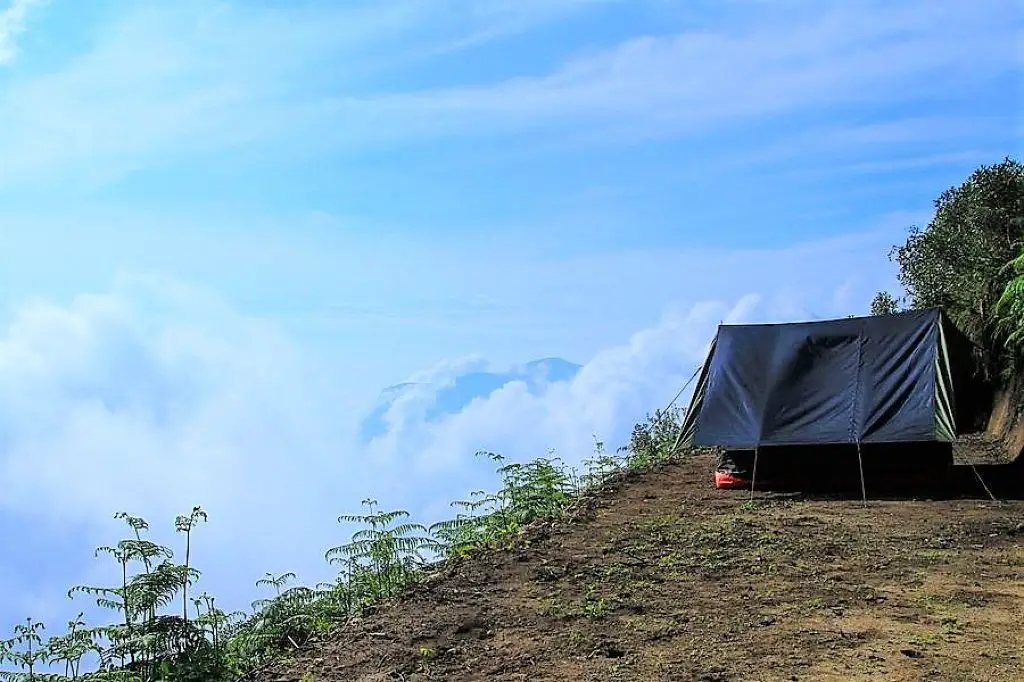 You can walk in the tea garden, chat up with the tea leaf pickers and enjoy a cup of tea picked from the same garden. You can also visit the tea factory and understand the tea making process from processing to packaging. However, the road leading to the tea estate is in such a poor shape that your bones will rattle till the point of break-dancing!
Kolukkumalai Tea Plantation is located at a distance from Munnar is 35 km and you easily can hire a jeep to get there. The whole journey can be divided into two parts – first you need to get to the base, Surynaelli.
And to reach to the top of the hill, to cover a distance of 15 km it takes around 1.5 hours. Mesmerized by the beauty, I can confidently say that this is truly one of the most beautiful places in Munnar.
The jeep would cost you somewhere around 1200/- to 1500/- If you have a car leave it at your hotel as there is no proper road and only a jeep or a 4WD can tread the rocky pathway. I can easily recommend this as one of the top activities in Munnar.
I will strongly recommend you to visit Kolukkumalai, even if you have only 2 days in Munnar.
Munnar Travel tip: Plan to come here for the Sunrise, it's just splendid! You can stay in the small hotel near the top and trek one hour to Kurushumalai in the morning.
Blossom International Park | Places to Visit in Munnar in 2 days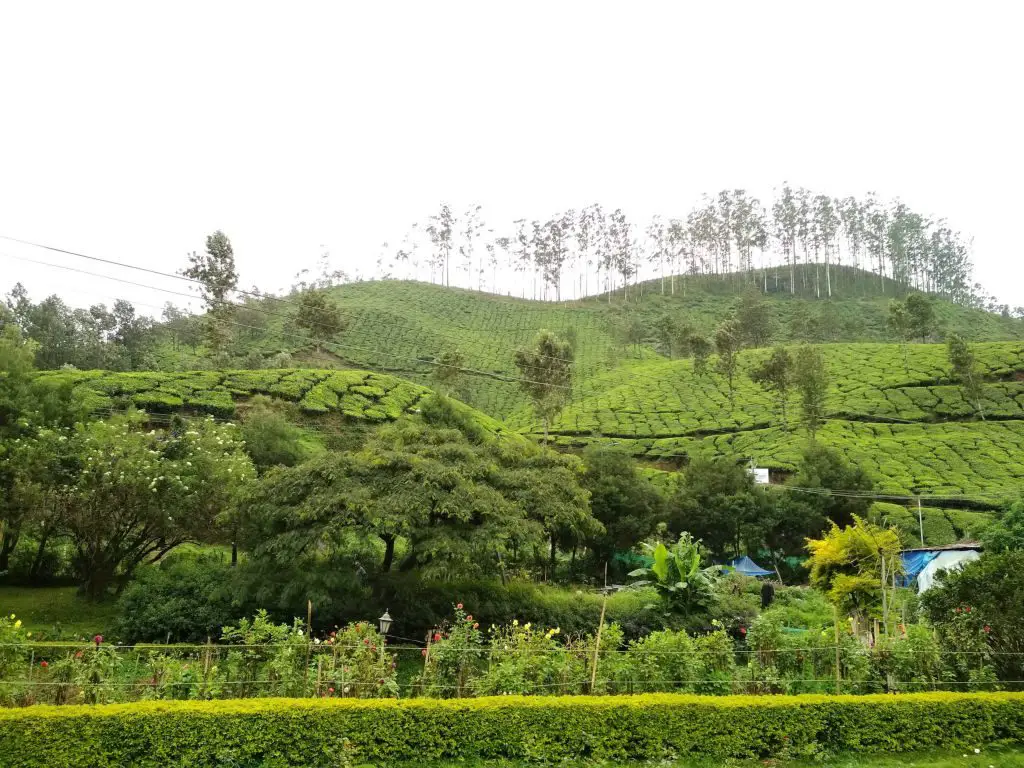 The beautiful Blossom International park is located near the Munnar Headworks Dam. The rolling hill views and the Colorful flowers abound made this a wonderful experience.
Visit the park anytime in the year and you will heart will filled with joy to see a myriad of flowers blooming in their full glory. The whole park is beautiful to walk around and there are lot of photo opportunities for everyone.
Blossom International park truly deserves its spot in 2 days Munnar itinerary.
Day 2
Next set of interesting places to visit in Munnar in 2 days include the following:
Madupetty Dam | Places to Visit in Munnar in 2 days
Another must see attraction which should be on your Munnar 2 days itinerary is the Madupetty dam.
Madupetty Dam, located very close to Munnar town is very popular among tourists and is often considered among the best places to visit in Munnar. The dam was constructed way back in the year 1953 and still stands strong till date.
Here, you can enjoy the view of the serene lake or if you are bit adventurous kind try the speed boat ride. The Madupetty dam lake is also an excellent area for bird watching in Munnar.
However, being one of the best places to see in Munnar, the lake can get very crowded. And you might have to queue for speed boating and wait up to an hour or more! Bummer!
The Madupetty dam can easily be reached by local bus from Munnar market. Ticket cost only 15 INR/- The dam is located at around 15 km from Munnar and comes on the way to Top Station. It takes about half an hour to reach Madupetty dam from Munnar.
Tip: There are a few small shops near the Madupetty lake where you can buy handicrafts or get something to eat.
Eravikulam National Park ( aka Rajamalai) | Places to Visit in Munnar in 2 days
Rajamalai National Park is a must visit place in a 2 days Munnar itinerary.
Rajamalai is home to the rare mountain goat, Nilgiri tahr. You will surely enjoy a day here as Rajamalai is rated among the best sightseeing places in Munnar. Consider the trip if you are into wildlife but do keep in mind that the sighting is not guaranteed.
Anamudi Peak, the highest in south india lies inside the park. Trekking up to the peak is not allowed but you can still enjoy the view.
The trip can easily be an entire day's affair as this places sees a heavy tourist rush. In that case I suggest you to skip, what's the point in holidaying if you are not able to relax, right?
The beautiful national park rakes high among the important places to visit in munnar in 2 days, and rightly so!
The park is located at a distance of 10 km from Munnar and takes about 45 minutes to reach. You will get down at the main entrance and purchase a ticket to the park. The forest department arranges the transport inside the park.
I recommend you to purchase ticket online to avoid the hassle. But note that only a limited no. of tickets are sold online – 750 to be exact. And you need to book at-least two days in advance (that's a rule! Not a suggestion). Read the rules and conditions carefully from this link before proceeding to book the ticket.
The Rajamalai national park ticket costs 350/- INR. The Rajamalai safari bus arrange by the forest department takes about 3 hours for the round trip. But here is the thing, you need to wait for an hour or more for the bus each way! The weak at heart will certainly hate the trip as the bus goes through a very narrow road, on one side of which is the sheer steep drop. Phew!
From the point where bus drops you there is a 1.5 kilometer of uphill trek which takes about forty five minutes to the view point. It's the furthest point which tourists are allowed by the forest department.
But if you do reach the top, you will be rewarded amply for your hard work and 'patience'. The magnificent 360 degree views provides a bird eye view of the Munnar scenery. You can also see the Anamudi peak towering over a distance. If the weather isn't clear, you will see the whole valley shrouded under a white sheet of clouds, and the clouds racing each other to kiss the mountains.
Rajamali nationa park is truly one of the best tourist places in Munnar and must be a part of your 2 days Munnar trip.
Munnar Sandal Valley Tour | Places to Visit in Munnar in 2 days
There are several places in and around Munnar that one can visit in 2 days in Munnar. There are several private tours available but you can also book a tour at the Munnar Tourist office (DTPC information center) for as low as 400 INR.
This budget tour will take you to places to see around munnar. The cheap tour includes the transportation cost as well! There are a total of three tours available, so you can easily pick and choose what you like.
Tea Valley tour will take you to some of the local places of interest in Munnar such as Top Station, Eravikulam National Park, a few view points and Attukad waterfall. Not everything is worth seeing but the ride through the beautiful rolling hills of Munnar is totally worth it.
And plus the tickets are quite cheap! The Munnar Tourist office trip starts at 9 and gets you back at 6 PM. The group is usually small as a tempo traveler is used instead of mini bus, and that too is not sold out.
I will however recommend Sandal Valley Tour by DTPC which takes you to Lakkam waterfall, Chinnar wildlife sanctuary, beautiful tea gardens of Munnar and sandalwood forests. Again a very scenic and totally enjoyable tour.
For more details on available tours, pricing and schedule, check out the official site of the Munnar tourist department.
Why Visit Munnar: Trapped on all sides by rising mountains and a home to one of the world's most renowned tea gardens, Munnar will overwhelm your sensory perceptions to the point that you'd crave to quit the rat race.
Munnar in Malayalam translates to three rivers. Munnar is very different hill station in the sense that it's more about taking a pause from the rushed city life, taking a step back and relax, breath-in the fresh mountain air and soak in the sight of dew on the tea leaves in the sprawling tea estates.
Munnar is the living, breathing proof that Kerala is God's own country. A claim which only one other state in India makes, Uttarakhand, the adobe of the Gods.
Getting there: It's easy to reach Munnar from Bangalore as there exists a direct bus connection run by KSRTC and other private players. Munnar can also be reached easily in 3 hours from Kochi or Allepey.
Hopefully, you liked my list of tourist places that can be seen in 2 days in Munnar. The beautiful hill station of South India has something for everyone, no matter you are taking a solo trip to Munnar or a family trip or you are on a honeymoon trip to Munnar.
I hope this Munnar travel blog guide was useful to you and with the list of places to visit in munnar in 2 days you now know how to plan your trip effectively.
Maybe you were you on a recent trip to Munnar? Or still planning to go? Don't forget to comment below your thoughts and reviews!
✓ You on Insta?
👍@triplyzer
---
✓ Find the best offers on your
Stays on 🏡 booking.com
---
✓ Deals on Private xfers, SIM Cards, City tours, Day trips
on 🛵 GetYourGuide
|
on 🛵 Klook
---