On a one day trip to kodaikanal and feeling rushed? Read on…
In this blog I'll present you a list of top places to visit in Kodaikanal in one day.
I have been to several hill stations in South India, but have always been mesmerized with one… Kodaikanal! A true gem and one of the best travel destinations in India.
If you are in Kodaikanal as a 2 days trip from Bangalore, I'd say its not enough to cover all the places to visit in Kodaikanal. You can either go for packages from tour operator or do on your own local sightseeing in Kodaikanal.
What is the first thing that comes to your mind when somebody mentions Tamilnadu in summer? You'd hardly believe your eyes (and your brain which might be tricking you) when you'd see people walking on the street wearing sweaters and jackets bang in the afternoon of months of April and May.
I mean seriously this is your eighth wonder of the world right there! And if you have run out of things to do in Kodaikanal, there are several other places in and around kodaikanal.
If you are wondering what to see in kodaikanal, I have the right information for you from my visit to kodaikanal. Here in this blog post I will list down the best places to visit in Kodaikanal.
Tamilandu is littered, quite literally, with hill stations – Ooty, Coonoor and so on… But what takes the iron throne is the beautiful hill station of South India, Kodaikanal. While you are there, you can visit several of the tourist places around kodaikanal.
The word Kodaikanal literally translates to The Gift of the Forest. And rightly, so it an amazing gift of the nature. I loved my trip to this gorgeous South Indian hill station, and was pleasantly surprised that there are so many beautiful places to visit in Kodaikanal.
Kodai Lake

| Places to Visit in Kodaikanal in 1 Day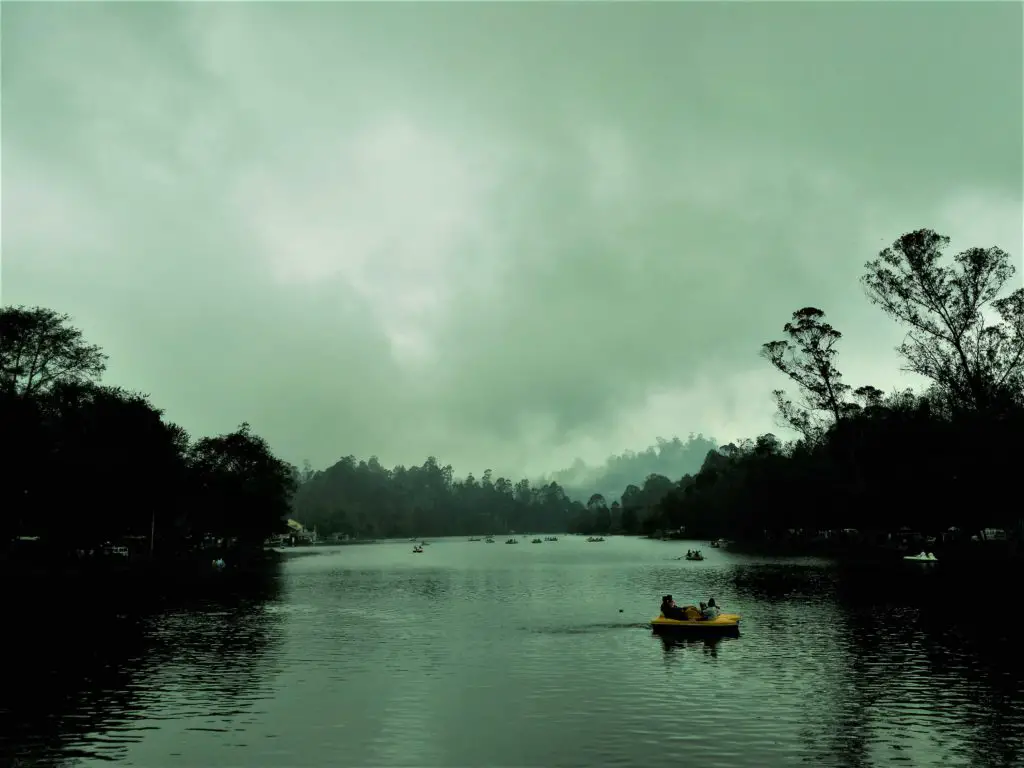 At the top of the best places to visit in Kodaikanal is the Kodai Lake. Located right at the center of the town is the pristine Kodai Lake. The Kodaikanal lake gives you three options to explore it – bicycling, boating and walking – all three of them being highly enjoyable.
Note that bicycles are available for rent near the lake and somewhat close to the entrance of Bryant Park. Kodai Lake Boating is very popular in particularly among the families.
Coaker's walk | Places to Visit in Kodaikanal in one Day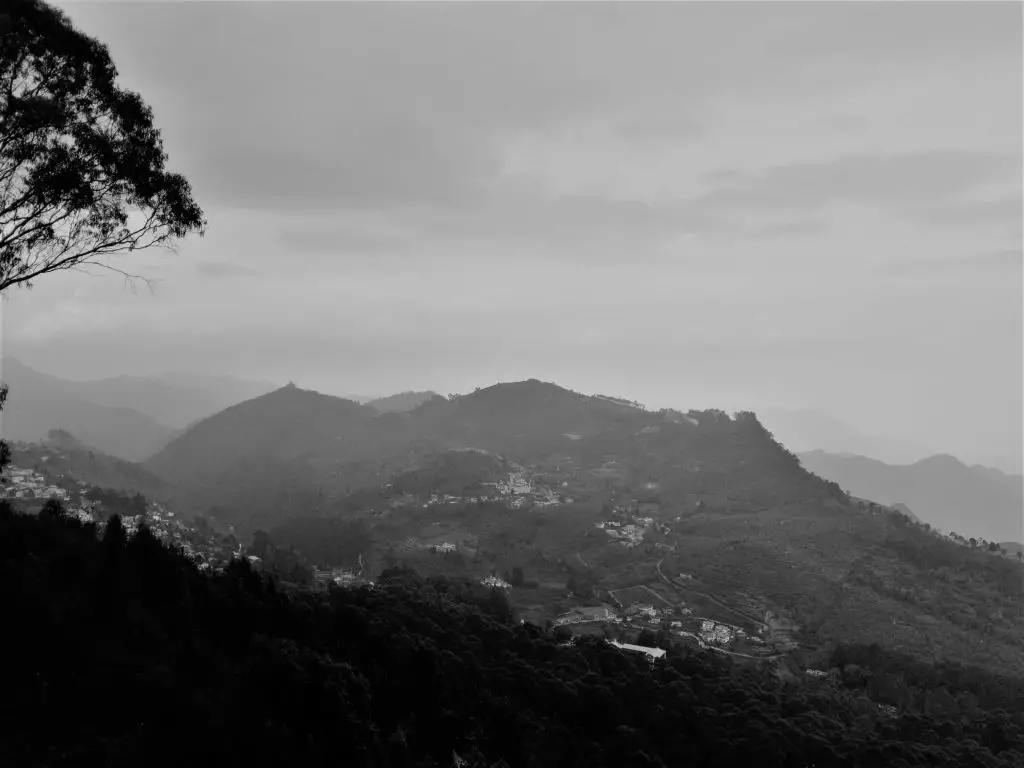 Nature lovers can't miss Coaker's walk, one of the top places to visit in kodaikanal in one day. The one km walk around Mount Nebo starts near the Van Allen hospital and ends near St.Peter's Church.
The place is perfect for Sunrise, but do account for the clouds which might play spoilsport. I remember I was so disappointed when I missed the Sunrise at Tiger's Hill, all because of the cloudy weather.
Take a walk on this nice pathway and relish the great scenic views of the Kodai valley.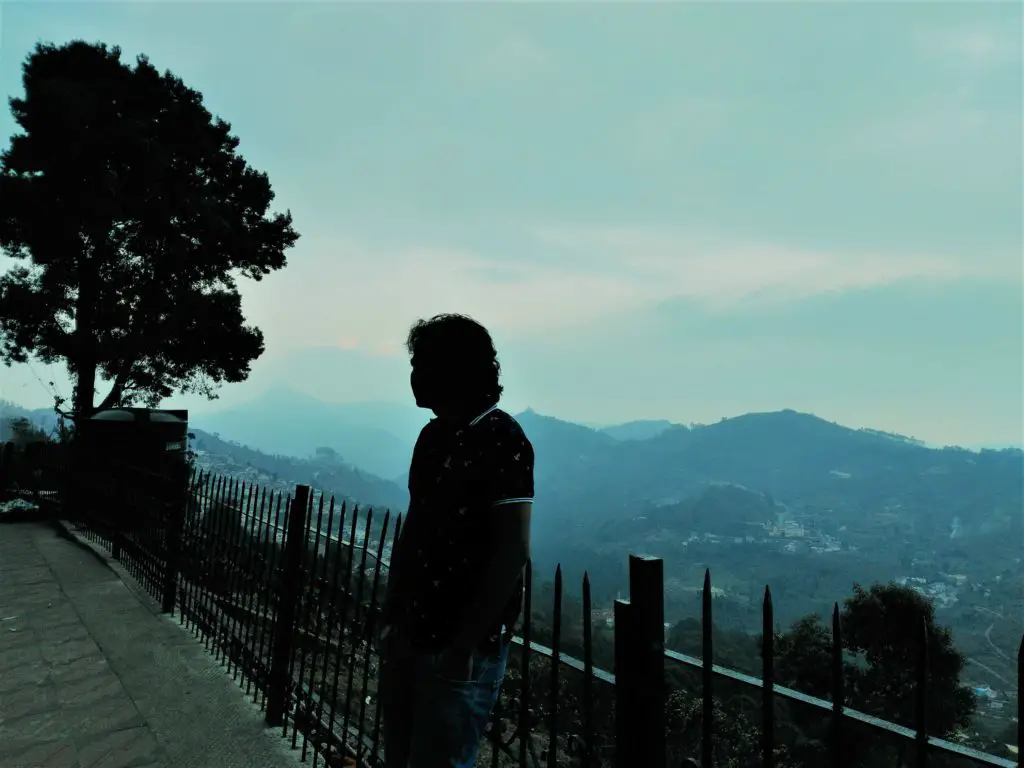 A word of advice, skip the telescopes, they are very cheap, around 5 rupees, but they are not even worth that!
Bryant Park | Places to Visit in Kodaikanal in 1 Day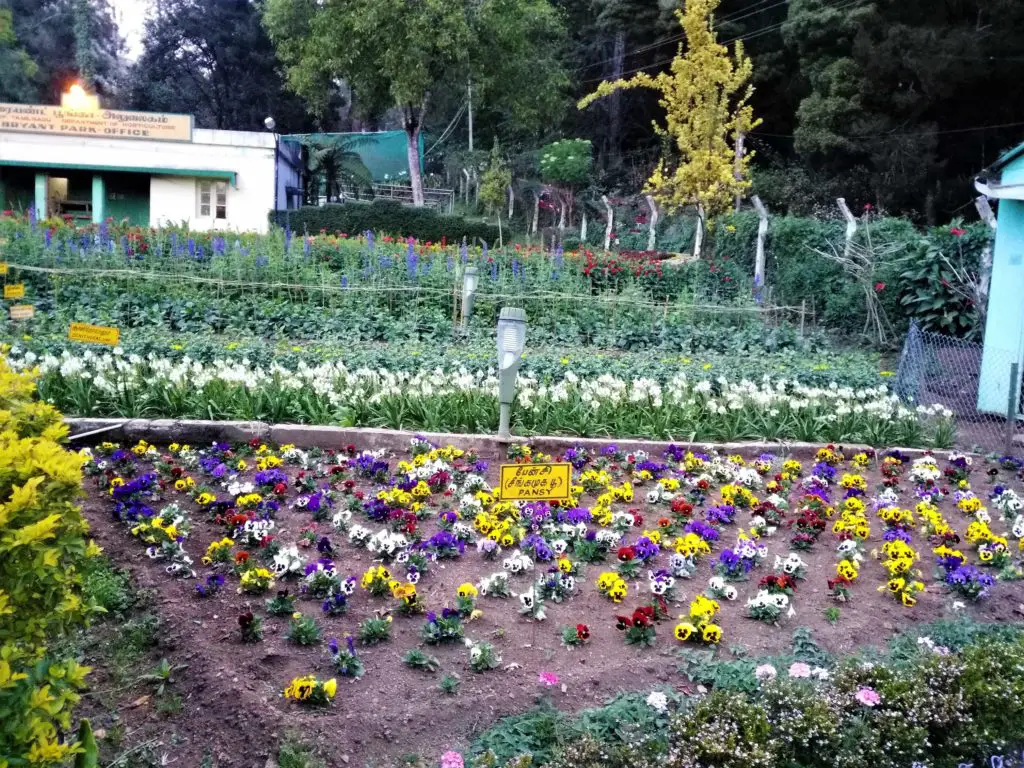 Bryant is undoubtedly amongst the best places to visit in Kodaikanal in 1 day. Due to its proximity to the lake and Coaker's walk you can easily combine the three or explore them in a combination of two. The flower beds near the main entrance (close to the lake) are a sight to behold.
Kodaikannal Lake View Point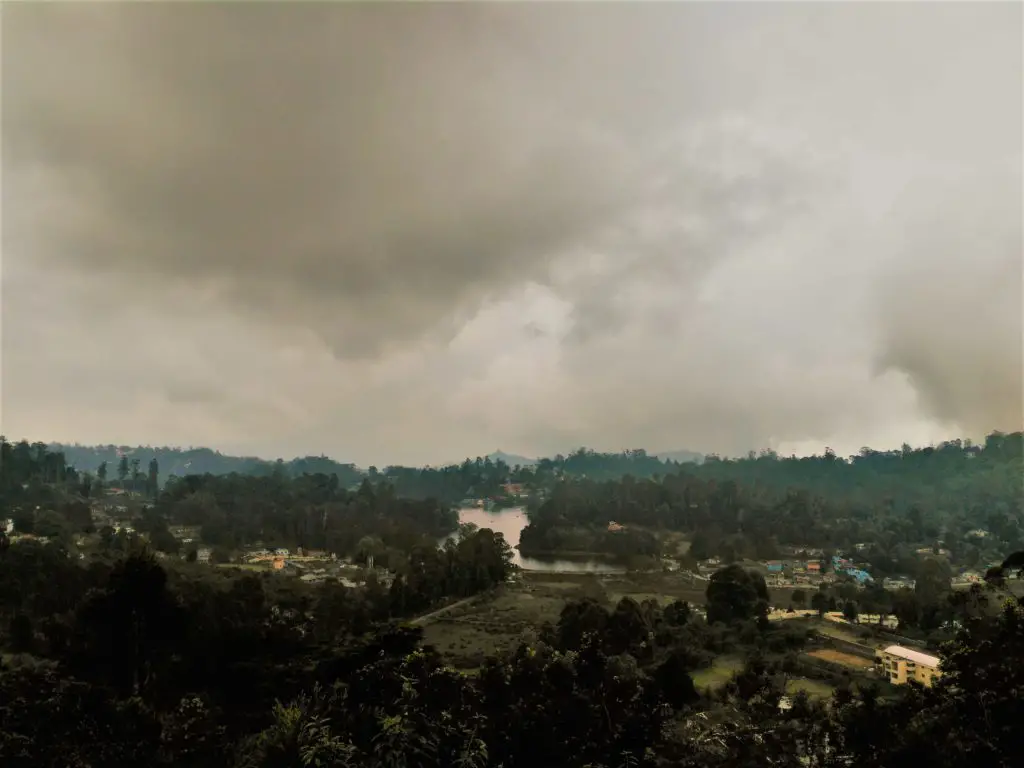 Even if you are on a short trip and only looking for places to visit in Kodaikanal in 1 day, the Kodaikannal lake view point should not be missed.
Of all the viewpoints listed in the travel guides and tourist information brochures, this is the one worth visiting. As the name suggests from here you get excellent views of the Kodai Lake and the green cover surrounding it.
Berijam Lake | Places to Visit in Kodaikanal in 1 Day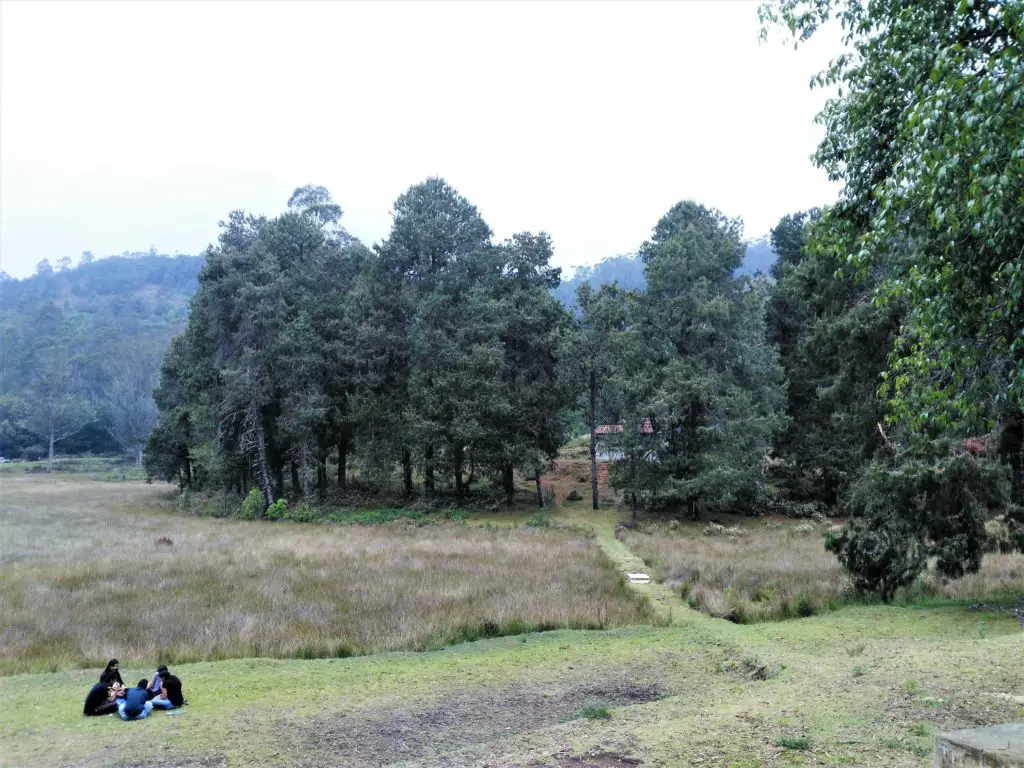 One of the most beautiful places to Visit in Kodaikanal is the Berijam lake. Berijam is a calm, serene body of water located in a protected forest area just outside the town of Kodaikannal. The lake is officially a plastic free zone, but you'd still see the lot of plastic waste littered around in the area. Damn those tourists, can't follow a simple rule?
There are two ways to get in, one is by private vehicle and other is to use the minibus run by the forest department. If you are coming by the private vehicle you need to obtain the permit at the gated entry.
Note, that only limited number of permits are everyday so get in as earliest in the morning as possible. Now, the second option if you are going by the forest department bus, here are few things to remember:
The buses don't run frequently so there could be a queue of passengers waiting. The bus tickets are issued in the bus itself.
It takes around 45 minutes for bus to reach the lake – but the bus only stops for 15-20 minutes at the lake which really is a bummer. The whole lake and the area around the lake is extremely beautiful and peaceful; if you ask me I can spend hours there, just sitting, doing absolutely nothing but soak in the beauty of the nature.
Even if you are in Koidakanal for 2 days make sure to include Berijam lake to your list of sightseeing places in kodaikanal.
Kurinjiandavar Temple | Places to Visit in Kodaikanal in 1 Day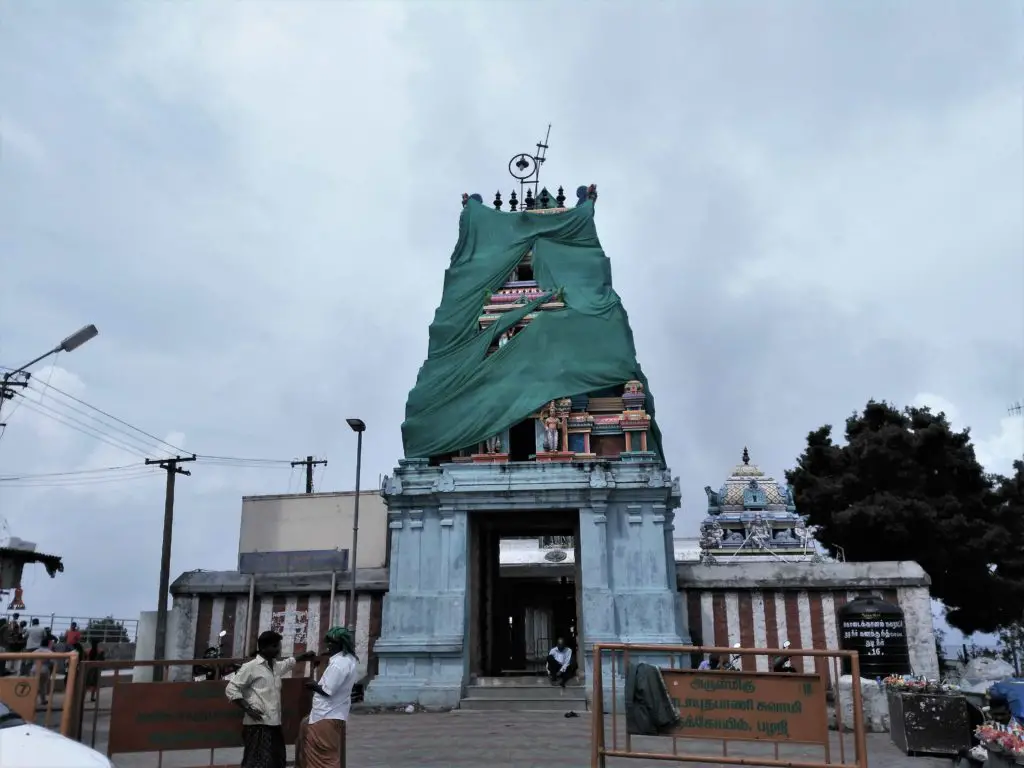 If you are looking for best tourist places around kodaikanal, add Kurinjiandavar temple to your Kodaikanal itinerary. According to many, this ancient Hindu temple is one of the best places to Visit in Kodaikanal.
The Kurinjiandavar temple dedicated to Lord Muruga is located around a distance of four km from the Kodai town. You can either walk upto here or take a jeep.
The temple gets its name from the Kurinji flower which is said to bloom in twelve years (much like Brahmakamal in Uttarakahand). From the temple compound you get decent views of Palani Hills and the nearby Kodaikanal town.
Bear Shola falls
This gets a mention only because the waterfall is located close to the Kodai town and one can simply take a walk to the fall. But once there you'll notice that there is no water, not even a trickle in the summer, while even in rainy season the fall is anything but spectacular.
Note: Maybe my taste for waterfalls is little spoiled, having been to all those splendid – work of nature -waterfalls in Iceland.
Savor an Homemade Ice cream at the Pastry Corner | Places to Visit in Kodaikanal in one Day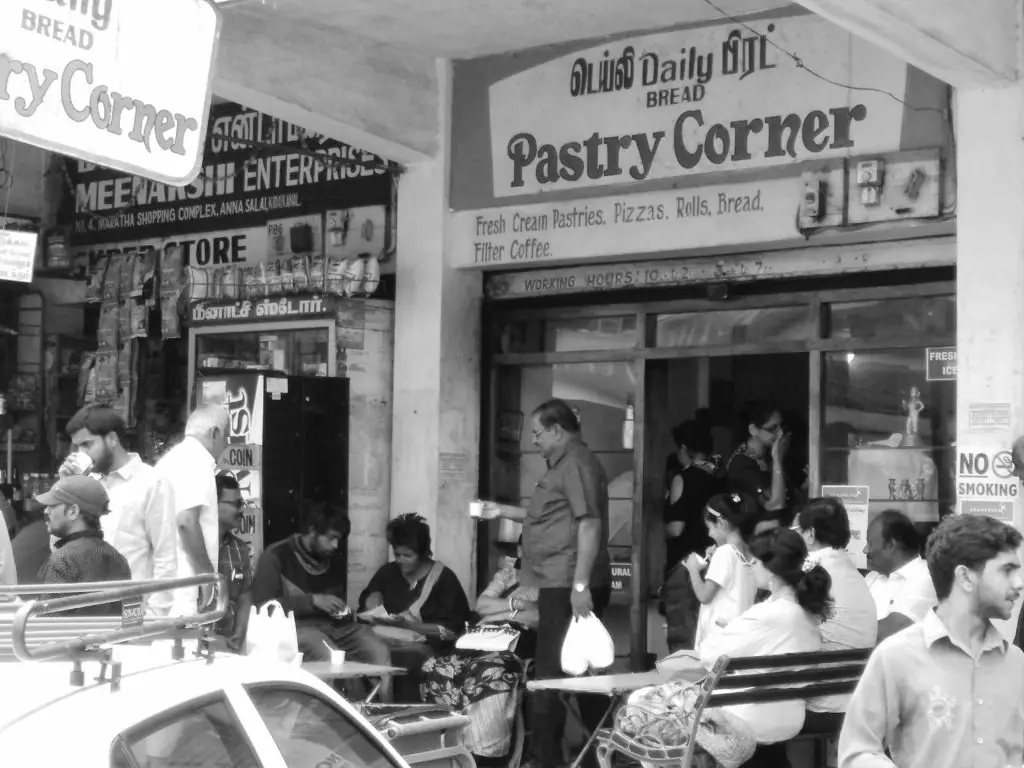 Enjoy delicious handcrafted snacks at Pastry corner, along with a gamut of Ice cream flavors. A scoop costs 25 INR and sells fast, so be on time!
Sip a Local Chai | Places to Visit in Kodaikanal in one Day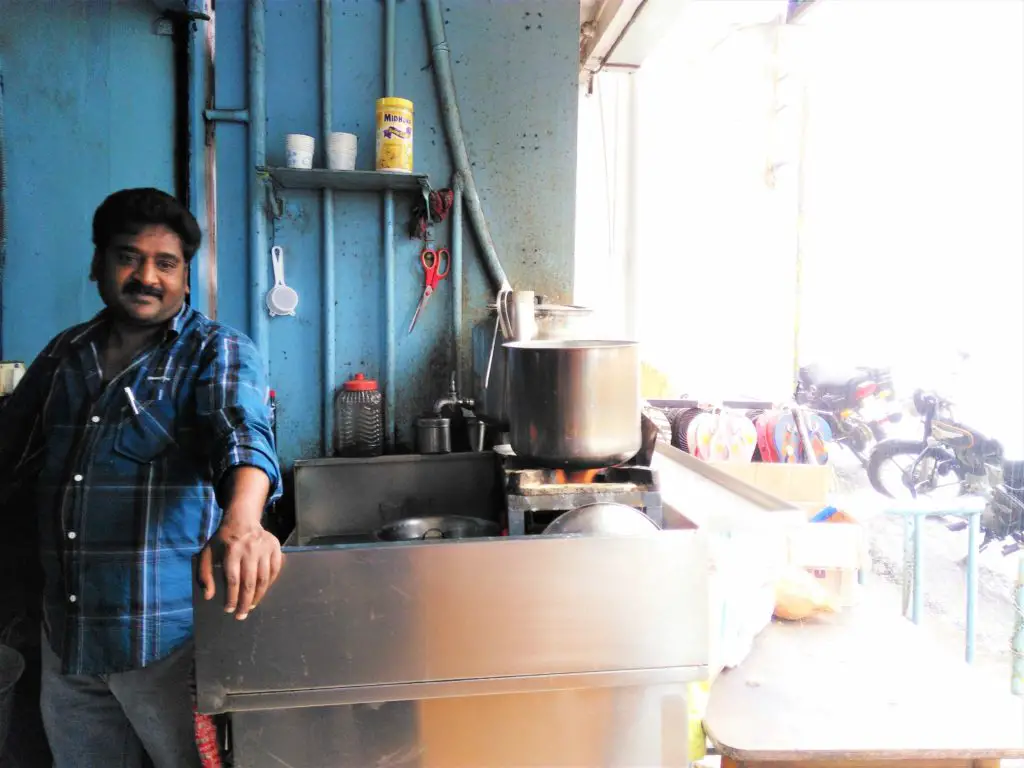 Don't forget to take a sip of the local tea while in your Kodaikanal trip. Tea in Tamilnadu is made in a very unique way, and which gives it a unique flavour.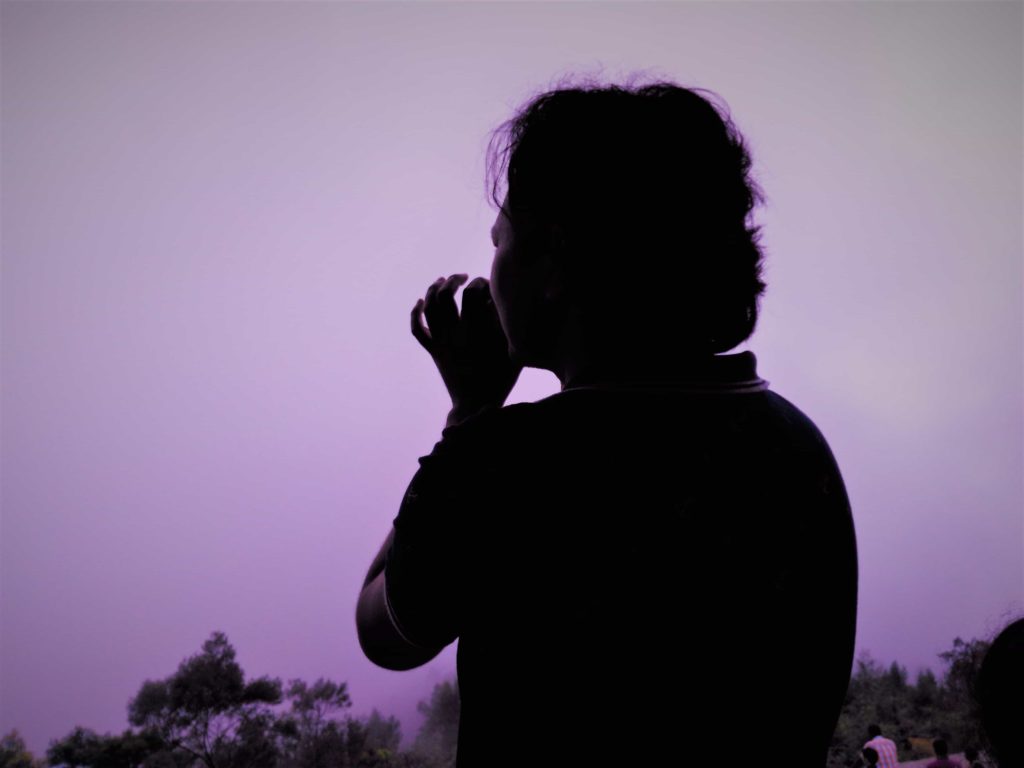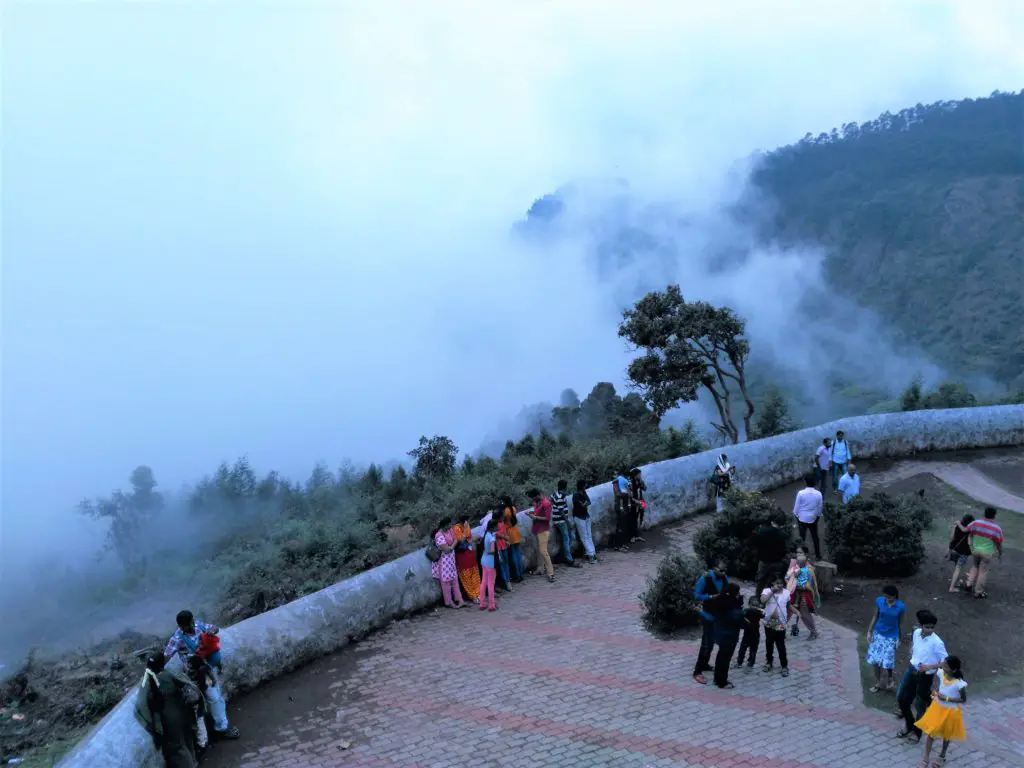 Even though it remains misty most of the times, the Silent Valley View Point is one of my favorite places to visit in Kodaikanal. It can easily be reached by a hired jeep.
Devil's Kitchen Viewpoint | Places to Visit in Kodaikanal in 1 Day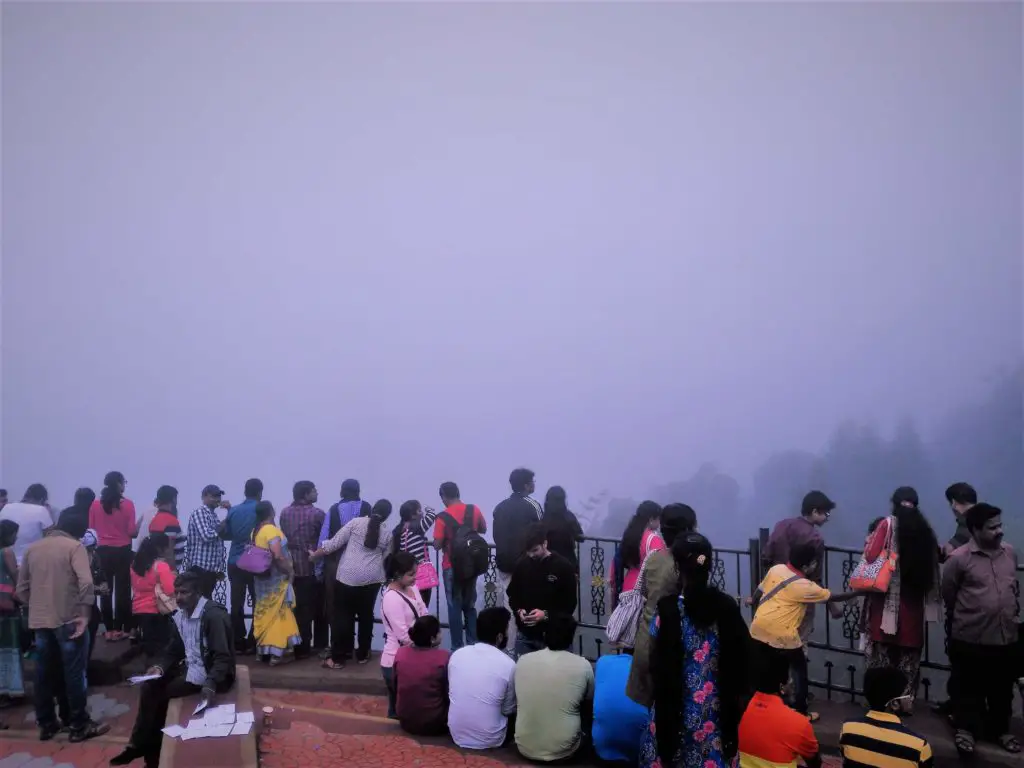 Another beautiful viewpoint in Kodaikannal is Devil's Kitchen. The view of the valley from here are splendid. The only downside is the mist which can suddenly come and block the view. Devil's Kitchen Viewpoint can also be reached via hired jeep tour.as part of your local sightseeing in Kodaikannal.
Tourists Traps/ Not worth your time & money
You can safely classify the whole gamut of the viewpoints which are sold aggressively as packages in tourist booklets as tourist traps. The list includes – Dolphin nose, Guna caves, Suicide Point/ Green Valley View, Pillar Rocks.
The other must avoid places include – Pine forest, Devil's Kitchen, 500 years Old Tree, Golf course, 1000 years old temple.
Travel – How to get around town
Walking – There are no auto rickshaws in the town, which though a good news from environment standpoint, but definitely not so good news for your legs as you will have to do lot of walking around.
Get up, and start walking you lazy bums! Why do even travel if you are reluctant to walk? Why not just browse through the pictures of the place in Google images and/or imgur?
Bicycles – You can rent a bicycle and go around the lake. It will be very difficult to travel through town with bicycle as the town is too hilly.
Shared Taxi – Shared taxi are generally used by locals and are difficult to spot. It's easier to ask a local who might be able to help you how to get into one.
Jeep – As a general rule of thumb jeeps are bit cheaper than a reserved taxi but in turn Jeeps lack safety (as they are open) particularly so if you are traveling with luggage.
Hope you liked my travel guide to Kodaikanal, and hope you find it useful for planning you trip to Kodaikanal. Do write in comments your questions and feedback!